The CP Holiday Train will set out across the continent once again to entertain hundreds of thousands of people, collecting food and raising funds for food banks across North America.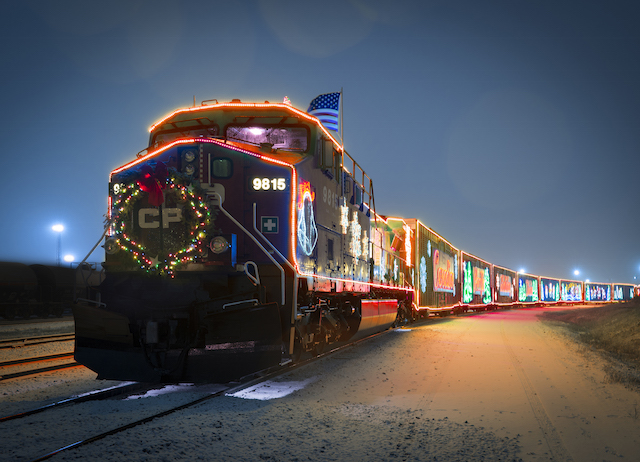 CP Holiday Train Free Concerts for the Food Bank
How the event works:
When the train arrives it will pull to a safe stop in front of the crowd in attendance. The stage door lowers and the band opens with its first song. After that, a brief presentation takes place with local food bank officials and other dignitaries.
Once complete, the band resumes performing a mix of traditional and modern holiday-themed songs. The whole event lasts about 30 minutes, and once the band plays its farewell show, the boxcar door closes, and the train slips off into the night on its way to the next stop.
All BC Stops
Terri Clarke will roll up into the Fraser Valley on December 16th for a show stop in Agassiz, then head over to Haney-Maple Ridge for another, and will end the night in Pitt Meadows. On December 17th the train will make stops in Port Moody and Port Coquitlam.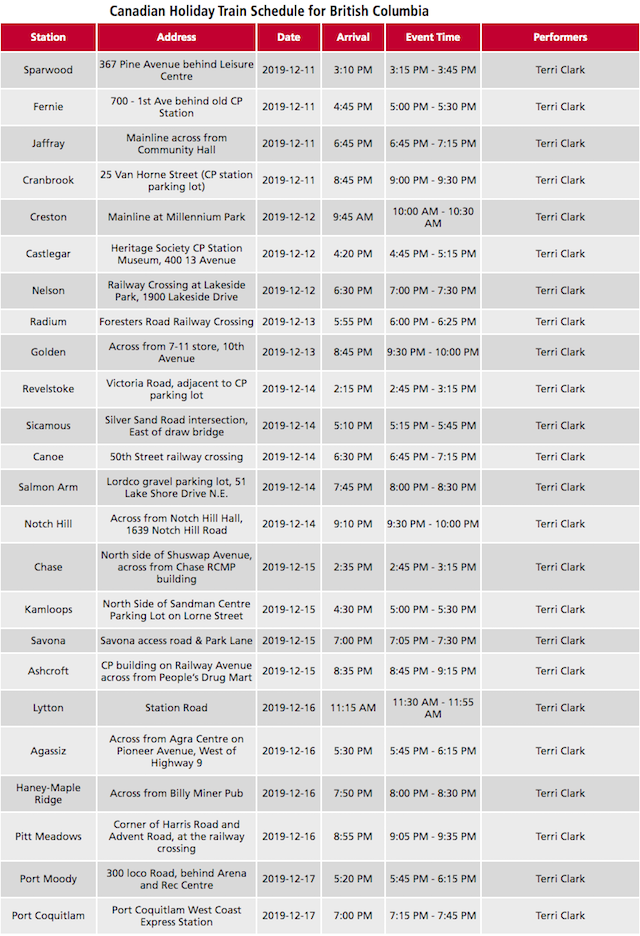 The spectacular event is free to attend, but you are encouraged to bring healthy donations for the food bank. Every pound of food and dollar raised at each stop stays with the local food bank to help feed those in need in that community.
The CP Holiday Train has now raised more than C$15.8 million and collected 4.5 million pounds of food since its inaugural journey back in 1999. Follow the #CPHolidayTrain on Facebook, Instagram, and Twitter for more information.