Beginning November 22nd, Aurora Winter Festival will be four times larger than the previous year and will feature expanded activities and programming in the Mystical Worlds experience, an increased ice skating surface, a longer tube park and double the number of rides and games.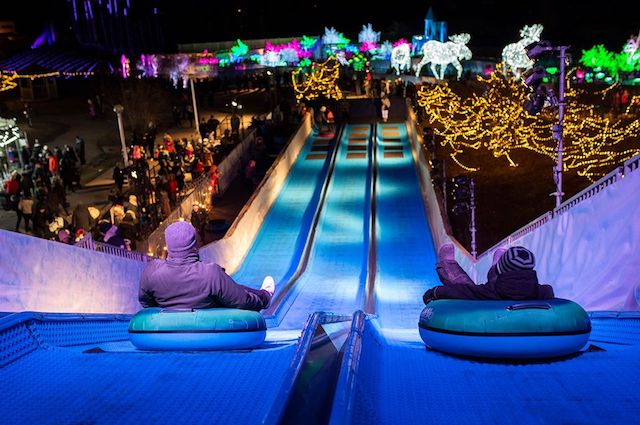 Escape to a hidden village with a beautiful skating rink, a tube park, massive light displays, a Christmas Market, amusement rides, food gardens, magical characters, and plenty of other exciting activities. Weave your way through the Polar Passage, Luminous Gardens, Whimsical Forest, and Land of Giants. Keep your eyes open for Yin the Yeti and Thyra the Ice Queen!
Aurora Winter Festival
When: November 22nd, 2019 to January 5th, 2020
Where: Hastings Park, 2901 E Hastings St, Vancouver
Tickets: On sale online now
Guests will be able to visit the Mystical Worlds which feature giant sculptures, animated sets, brilliant light displays, and a number of fun characters. The festival also features a light tunnel showcasing the Aurora Borealis, a story-time theatre with Santa, a giant tube park, ice skating on the frozen pond, six amusement rides, games, an entertainment tent with live music, a variety of food trucks, and a market with 40 holiday-inspired vendors, among other attractions.
For more information follow along on Twitter, Instagram and Facebook.