The Women Against MS (WAMS) Luncheon is an annual networking event in support of one of Canada's leading health charities, the Multiple Sclerosis Society of Canada. On November 22nd, join 400 leading professionals, from a wide range of industries, in support of the movement to end MS.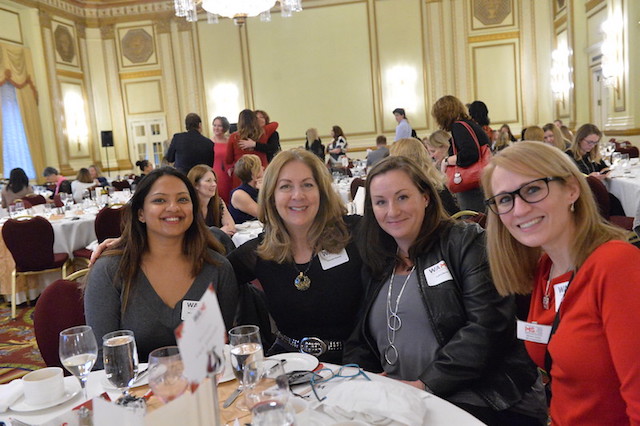 Women Against MS Luncheon
When: Friday, November 22, 2019

VIP reception at 11:00am
Lunch and presentations 12:00pm to 2:00pm

Where: Fairmont Hotel Vancouver (900 W Georgia St, Vancouver)
Tickets: Available online now
Speaker: Zahra Al-Harazi, Entrepreneur and Transformative Leadership Expert.
Honouree: Christine Sinclair, 3-time Olympian and Canadian Women's soccer team captain.
In addition to raising funds for MS research and support, the WAMS Luncheon is an excellent networking event that provides table purchasers and sponsors high profile exposure. The luncheon attracts leading professionals and organizations from a wide range of industries in support of the movement to end MS.
The Facts About MS
Canada has one of the highest rates of MS in the world, and women get MS three times more often than men. MS is unpredictable and often disabling, and the average diagnosis is between 14 and 40 years.
Women Against MS (WAMS) is a powerful network of women building MS awareness and raising research funds to end MS. Since launching in Vancouver in 2015, WAMS has raised over $500,000 towards a new generation of ground-breaking Canadian researchers working together to find a cure for multiple sclerosis.
We are in the midst of a remarkable era in research, and with your support, our learnings will continue and translate to real, tangible impacts. Follow WAMS BC on Twitter and Facebook for more information.