Sponsored by Vancouver TheatreSports
Vancouver TheatreSports™ ("VTS") is honoured to host the 2019 International Theatresports Institute Festival, October 15 to October 20, 2019 on Granville Island. The lineup includes a bus trip with masked Mexican luchador El Jaguar, a 'live gorilla', Life Game, OK Tinder, The Toys Strike Back family-friendly show, and much more!

International Theatresports Institute Festival
When: Tuesday, October 15 to Sunday, October 20, 2019
Where: Granville Island (The Improv Centre, The Waterfront Theatre, The Nest)
Tickets: Single Tickets, Group Tickets, and Festival Passes are on sale now. Prices range from $7 to $35 for Single Tickets and $49 to $220 for various Festival Passes. For groups of 10 or more people, a 10% discount will be offered.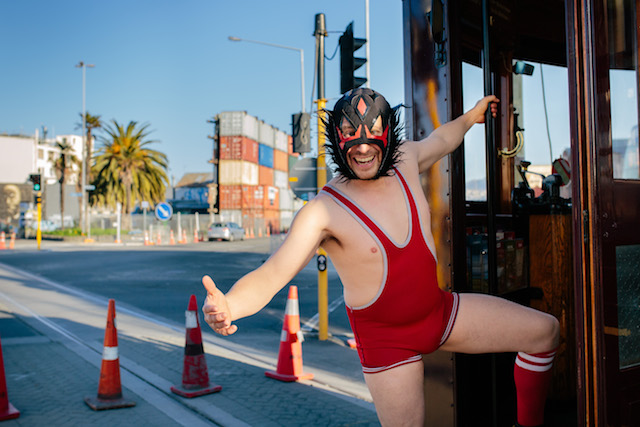 Show Highlights
The International Theatresports Institute ("ITI") is the largest improv network in the world, representing 90 improv companies, schools and universities from 22 countries on six continents. Every two years, ITI convenes a conference and festival that brings together improvisers from around the globe. Previous locations have included Dubai, Milan, Würzburg, and San Francisco. This year's Festival features more than 50 public performances from improvisers from Australia, Belgium, Brazil, Canada, Colombia, Denmark, Germany, India, Ireland, Israel, Italy, Japan, Netherlands, New Zealand, Norway, Switzerland, UK, and U.S.A.
Get ready to laugh, and get your tickets today! For more information, follow Vancouver TheatreSports on Facebook, Twitter and Instagram.