V2V Vacations, the catamaran cruise experience that sails daily between Vancouver and Victoria has announced details of its new Salish Pass entitling locals to sizeable savings on tickets for the remainder of its 2019 season, ending October 31st.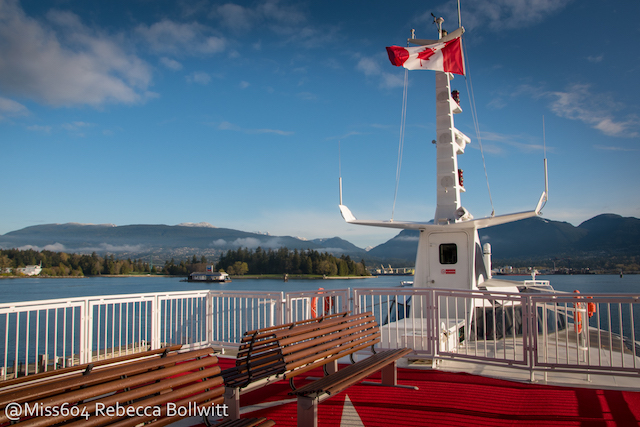 V2V Vacations Adds Deal for Locals This Season
BC residents can book four one-way trips for $299 on the premium service, representing a 33% savings, and gain an additional 50% off all further adult bookings in Royal and Premium Class for the remainder of the year. Recipients will also have the first offer of a Season Pass for 2020.
The move adds to the strategic vision, which has primarily marketed its service as a tourist product and now ensures our local market is provided with an affordable product, connecting the 2 cities.
"We received a large amount of feedback through our guests from British Columbia, that our premium service is the convenient and comfortable connection between Vancouver and Victoria that they have been wishing for, however they want a cost effective way to take advantage of the trip on a regular basis," says General Manager of V2V Vacations, Julian Wright. "It inspired us to develop the Salish Pass, exclusively for BC residents to benefit from our daily service.
V2V is the only cruise boat that connects the centre of Vancouver and Victoria's historic Inner Harbour. A travel time of less than three hours and thirty minutes aboard the 242-seat V2V Empress, makes it a time-efficient and comfortable alternative .
"For breakfast it was three courses: A warm raspberry scone with butter; a choice of frittata, quiche, or croissant sandwich as a main; followed by a fruit parfait with sweet mascarpone. Bottomless coffee complimented the meal service, which lasted from Prospect Point to the Haro Strait, and warmed my hands whenever I came back in from taking photos on the deck."

Miss604.com – V2V experience, April 2019
Aboard the V2V Empress, complimentary services include Wi-Fi, leather seating, one carry-on and one luggage, and access to the sundeck perfect for wildlife watching. An impressive on-board menu features fresh local foods, BC wines and local craft beers.
For 2019 high-season, V2V announced a new selection of Victoria day ​tours and experience options, to accompany its later 4:30pm departure time from Victoria to Vancouver until 30 September. Guests can enjoy sunset as they cruise through the Active Pass and Strait of Georgia and capture the perfect Vancouver skyline.
About the Salish Pass
The Salish Pass is named after the Salish Sea, a combination of three bodies of water, the Strait of Georgia, the Juan de Fuca Strait and Puget Sound. It honours and recognizes that this area is the unceded territory of the Coast Salish nations. By purchasing the Salish Pass, BC residents will receive:
4 Premium Tickets / 4x individual sailings
50% off adult bookings for Royal Class and Premium Class made for the remainder of the year.
Entitlement to first offer of season pass for 2020
For more information, visit ​V2V Vacations​ or follow the regional travel tips and adventures of V2V on social media: ​Facebook​, ​Instagram ​and ​Twitter​.