Stewart Farm, a picturesque site telling the story of a Surrey family circa 1900, will turn into the Haunted Farm October 26th with seasonal family fun, without the fright.
Haunted Farm in South Surrey
When: Saturday, October 26, 2019 from 12:00pm to 3:00pm
Where: Historic Stewart Farm (13723 Crescent Rd, Surrey)
Admission: Entrance is free, sponsored by the Friends of the Surrey Museum and Archives Society.
This family friendly site is open to visitors to experience Surrey long ago.
In the farmhouse kitchen, warm up by the woodstove and sip hot chocolate while you have your fortune told by a fate cake. Afterwards, take part in a scavenger hunt to find things like rats, bats and other Halloween icons throughout the house. Next, head to the barn for another scavenger hunt and be rewarded with candy. There will also be a variety of Halloween themed games, including Shoe Toss Fortune and Pumpkin Bowling. Stick your hand in the creepy Discovery Jars and catch a classic scary silent movie from the late 1800s inside Stewart Hall.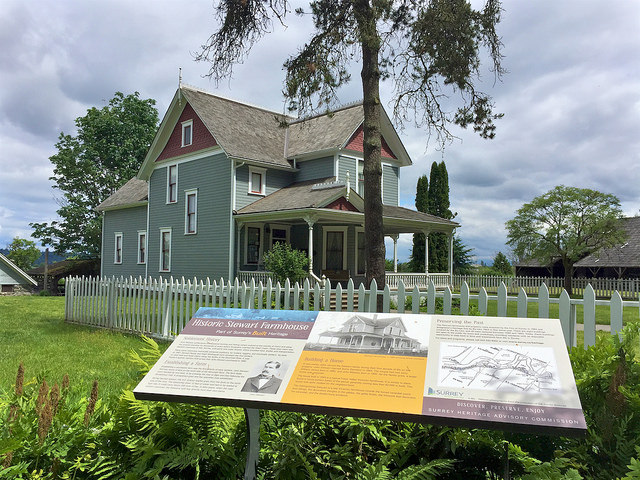 Stewart Farm is open Tuesday to Friday, and on weekends. The grounds are open every day, even if the farmhouse is not, with scenic water views and lots of space for children to run. Right now they are also hosting a fall photo contest. Share your photos of the farm on Instagram with the tag #HistoricStewartFarm for a chance to win one of three prizes.
Learn more about Historic Stewart Farm and Heritage Surrey by following along on Facebook , Twitter, and Instagram.