Maan Farms is celebrating its 5th Annual Fall Festival with special event weekends with princesses in the pumpkin patch, dog days and a new haunted Pitch-Black attraction.
Maan Farms Annual Fall Festival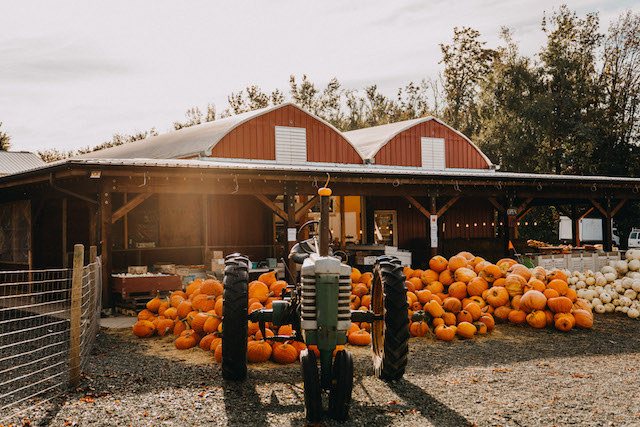 When: September 21st to October 31st, 2019
Where: Maan Farms, 790 McKenzie Rd, Abbotsford
Tickets: Available Online
Maan Farms Haunted Corn Maze returns as the scariest corn maze in Canada. This heart-pounding adventure features nightmare-ish installations, shocking visuals, live actors, chainsaws, and excerpts out of classic horror movies.
The multi-sensory Pitch-Black attraction is guaranteed to bring nightmares to life. Upon entering, guests will be confronted with the decision of exploring their darkest nightmares and interacting with the demons of the dark. Those who choose to engage may be touched, held back, sent into hidden passageways and even, temporarily, removed from their group.
For a more family-friendly experience there is the Lion King themed flashlight corn maze, Barn Yard Play Land (zip line, pedal kart track, play fortress and more), a petting zoo with baby goats or get your photo taken with Snow White in the White Pumpkin Patch and Cinderella in the Orange Pumpkin Patch from 12:00pm to 3:00pm every Saturday and Sunday.
Check out Mama Maan's specialty Indian cuisine along with concessional favourites, such as mini donuts, kettle corn, pumpkin-spiced and salted caramel lattes and slushies, and homemade pumpkin pies.
For more information follow Maan Farms on Instagram and Facebook.