This month's guest post is written by Michael Murray, SPES Communications Assistant with the Stanley Park Ecology Society ("SPES").
Fall is a great time of year to shine a light on some of the spookier species that call Stanley Park home. While owls and bats certainly get most of the attention at Halloween, there is another creature of the night prowling the forest and howling at the moon: the urban coyote.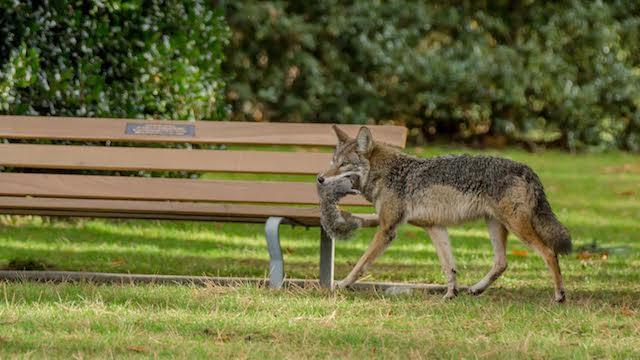 Coyotes in Vancouver
Coyotes are native to western North America but can now be found throughout the continent and have even migrated as far south as Central America. They are a relatively new species to Stanley Park having first come to the City of Vancouver in the 1980s.
Coyotes have adapted well to the urban environment becoming semi-nocturnal to avoid contact with people and doing most of their hunting at night. They primarily dine on mice, squirrels and rabbits – these small mammals account for 80% of their diet. Coyotes are also opportunistic feeders and will consume berries, fruits, fish and even garbage when available. Coyotes have been known to prey on cats and small dogs, but this only accounts for 1-2% of their diets.
Many urban coyotes get mistaken for wolves or large dogs. Would you be able to recognise a coyote if you saw one? Here are some tell tail (pun intended) signs you've just seen a coyote:
They have a large fluffy tail that points straight down
They have golden-yellow eyes
Coyotes have much larger ears than dogs, and they point straight up
The average coyote weighs 9-16 kg (20-35 lbs)
Coyotes have thick fur that can range in colour from brown, black or grey. Many coyotes develop mange and loose patches of their fur.
If you see a coyote in your neighbourhood (or during Trick or Treating), we encourage people to haze or scare it away by making lots of noise, clapping your hands and yelling "GO AWAY COYOTE!". While this may seem harsh, it's important to reinforce their natural fear of people.
Coyotes are not dangerous or aggressive; most are very timid and have an innate fear of people. Actual incidents of human-coyote conflict that result in injury or harm are very rare in Vancouver (four in Metro Vancouver and zero in City of Vancouver since our Co-existing with Coyotes program began in 2001). The majority of attacks are a result of people feeding coyotes directly.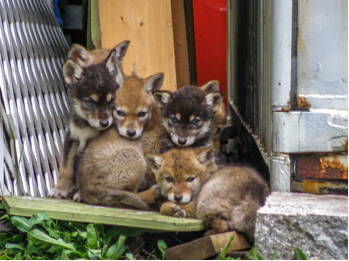 Next time you spot a coyote, be sure to report your sighting to our Co-Existing with Coyotes line at (604) 681-9453 or enter your sighting on our website.
If you'd like to learn about other creatures that roam the night as the city sleeps, visit Stanley Park Ecology Society's ("SPES") "Creatures of the Night" exhibit at the Stanley Park Ghost Train this month.
We will be offering naturalist-led night walks through the dark forest from our exhibit tent on Thursday, Friday, Saturday and Sunday nights in October. Look for SPES on the Ghost Train plaza!
About the SPES Monthly Feature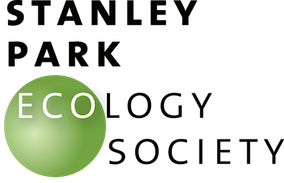 As a member of the Stanley Park Ecology Society, Miss604 wanted to offer the organization an opportunity to share their news, events, so we created the "SPES Series" years ago. This is where SPES can contribute and share stories with the Miss604 audience once a month. Follow SPES on Facebook for more information.