First Weekend Club and the Vancouver Public Library are proud to announce the launch of the Canadian Film Salon, a new series bringing together Canadian films, talent, and the people who love them.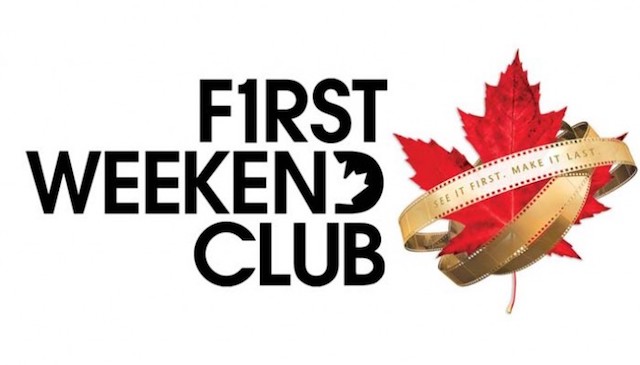 Canadian Film Salon
When: October 30th, 2019, doors at 6:30pm
Where: Vancouver Public Library
Admission: Free!
The packed inaugural event took place on September 17th with a screening of Jason James' "Entanglement" hosted by VPL's writer in residence, Ken Hegan. The next event in the series will present a screening of Zach Lipovsky and Adam B. Stein's critically acclaimed and award-winning film, FREAKS, starring Emile Hirsch, Bruce Dern, Grace Park, Lexy Kolker, and Amanda Crew.
"We couldn't be more thrilled about the success of our first event and partnership with the Vancouver Public Library," says First Weekend Club executive director Anita Adams, "This is a pilot project that we hope to expand first regionally, and then to libraries across Canada – bringing the community closer together with filmmakers and great homegrown cinema."
The screening of FREAKS will take place on October 30, 7:00pm. Post-screening, guests will join filmmaker Zach Lipovsky for a Q&A moderated by Ken Hegan, as well as a reception at the Library Square Public House Pub (cash bar).
This marks the second film in a series of events to be co-presented by First Weekend Club and Vancouver Public Library and featuring Canadian filmmakers and their works.
About the First Weekend Club: First Weekend Club is THE ticket to Canadian films. Since they were founded in 2003, the non-profit organization has supported over 750 great feature-length films and countless talent. They give audiences a chance to be 'in-the-know' about films in production and 'Opening Soon', access to exclusive giveaways, video interviews, invitations to special member-only events, and much more! The best part? Membership is free at firstweekendclub.ca/join.
For more information follow First Weekend Club on Facebook and Twitter.