If there's one place in the city that's full of creepies, crawlies, and things that go bump in the night it's the Vancouver Aquarium. Join them for the next After Hours Halloween event on October 31st.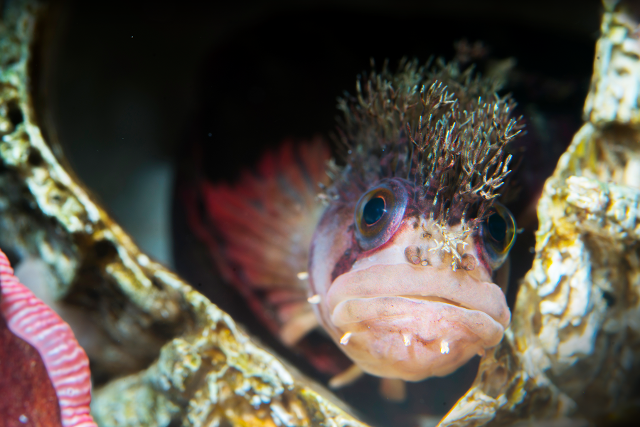 After Hours Halloween at the Vancouver Aquarium
When: Thursday, October 31, 2019 6:30pm and 11:00pm
Where: Vancouver Aquarium in Stanley Park
Tickets: Available Online with proceeds supporting ocean conversation
Dress yourself up (or come as you are) and wander the galleries, cocktail in hand, scouting out slithery snakes, spiky sea urchins and potentially hungry piranhas. Are the anemones in the wet lab stingers?
Buy your tickets in advance, come with your romantic partner or friends, and compete to win the costume and trivia contests. Watch A Reef Reborn: 4D. Revisit (and reassess) your fear of sharks as you listen to an interpretive talk about these cartilaginous creatures of the deep. Do the Monster Mash, whether or not our DJ spins the tune that goes with it.
Please dress in ocean-friendly fashion, without sequins, glitter, balloons, feathers, straws/stir sticks, bubbles, confetti, sparklers, beaded necklaces, glassware, glow sticks, real or fake weapons.
For more information follow the Vancouver Aquarium on Instagram, Twitter, and Facebook.