Guest post contributed and written by Jen Murtagh.
Mandy Balak has been able to create a community of women all across Canada in her business, The ACE Class and now, she and her team are bringing The RISE Conference to Vancouver, held at the beautiful Pipe Shop in North Vancouver from October 25-27, 2019.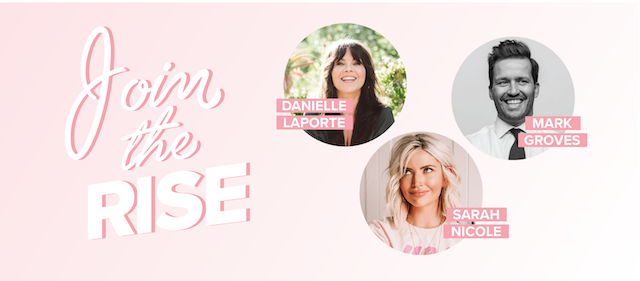 RISE Conference
Where: The Pipe Shop (115 Victory Ship Way, North Vancouver)
When: Friday, October 25 to Sunday, October 27, 2019
Tickets: Available online now. Use promo code MISS604 to enjoy 15% off.
Conference attendees will immerse themselves in real-life workshops, hear from world-class and inspirational speakers and meet participants from across Canada and the United States. This is not just any ordinary conference but a life-changing opportunity to surround yourself with individuals who want to grow, level up and reach for more.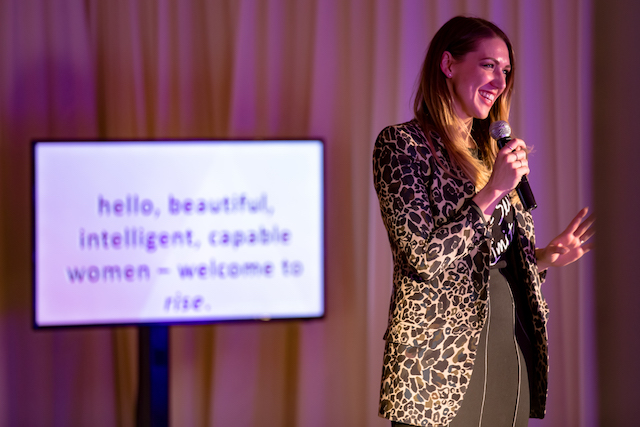 I had the opportunity to connect with the inspirational founder of RISE, Mandy Balak and learn more about the program, purpose and her drive to facilitate meaningful connection amongst women.
Jen: What was your personal drive behind creating RISE?
Mandy: RISE is about building community and connection. It's a space and place for women to share their authentic stories which can be vulnerable but ultimately what connects us with one another. RISE enables women to go deeper and take time out of their busy schedules to focus on self – their growth, both personally and professionally. RISE is about leveling up, talking about failures and connecting deeper with your community. Women attending RISE will be given tangible tools to implement in their life and make an impact. It is a holistic content experience.
Jen: Who are you most looking forward to hearing from at the RISE Conference and why?
Mandy: Everyone! We have such an amazing line up of speakers and a lot of home-grown Vancouver talent! Danielle LaPorte has made such an impact on my life. Her book the Firestarter Sessions pretty much changed my life and the way I operate my businesses. I have also been lately girl crushing on Sarah Nicole Landry, who is better known as 'thebirdspapaya' on Instagram. She really makes people think and reflect on their body image and really how we feel about ourselves can hold us back from truly living. We often think we are not enough because of how we look or feel in our bodies and Sarah really puts herself out there and owns her entire self, it's pretty inspiring. Mark Groves (relationships) and Selina Gray (money) will also be two crowd favourites.
Jen: In your own experience and in connecting with all different kinds of women, what do you see as the key things holding women back from rising?
Mandy: Honestly, ourselves. We all hold ourselves back. We just need to get out of our own way and to decide to rise for ourselves. Sometimes it's as simple as choosing to get out of bed every day, overcoming what failures you may have had and push through. I think women let fear dictate a lot in their lives and trying to overcome that and push forward can be revolutionary. At RISE, we create opportunities for women to accept themselves and invite them to move forward, surrounded by like-minded women. No one is alone at RISE.
Jen: The foundation of a lot of your businesses has been built on connection. Why is deep and meaningful connection so important to you?
Mandy: There are times in my life when I have felt really alone. I moved to Calgary from Vancouver and even eight years into my life in Calgary, I still felt alone. I think working in entrepreneurial spaces can sometimes be lonely. I felt this deep need to bring women together, to learn and connect and share stories. I also was trying to build a tribe for myself. At the end of the day, everyone just wants to be seen and feel valued.
Jen: What advice would you give your 21-year-old self?
Mandy: I would tell myself to choose wisely about who you surround yourself with. I would advise my 21-year-old self to care less about hanging out with "cool" people or trendy places and spend more time with mentors and people you truly look up to.
Jen: What three things do you hope women come away with after attending The RISE Conference?
Mandy:
A feeling of being more connected to themselves and others.
That they feel more called towards their purpose and impact they can make in their communities.
Take action that day to implement changes in their life, even if it's just one thing.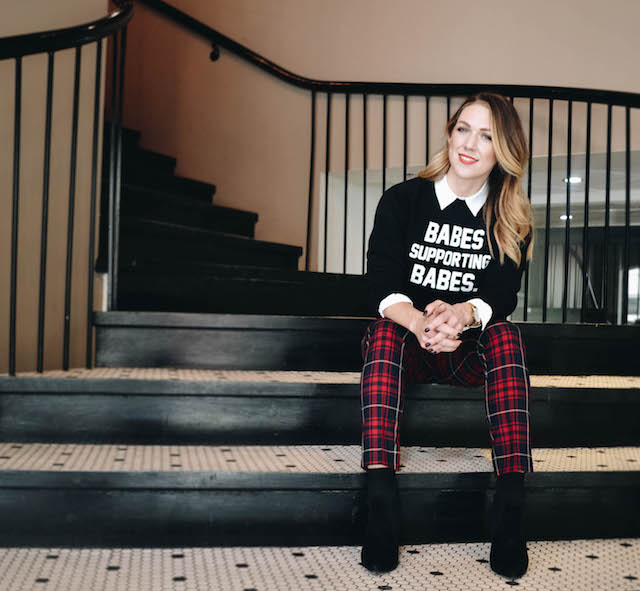 Tickets are available NOW for the RISE Conference, October 25-27. More information on speakers, program and tickets here (use code MISS604!)
Win Passes
I have a pair of 2-Day GA Passes to give away to the conference ($599 each value!) Here's how you can enter to win:
Leave a comment on this post (1 entry)
Like, comment on, or share this post on Facebook (1 entry)
Click below to post an entry on Twitter
[clickToTweet tweet="RT to enter to win tickets to The RISE Conference Oct 25-27 powered by @TheAceClass_ http://ow.ly/xDaV30pEvpo" quote=" Click to enter via Twitter" theme="style6″]

I will draw one winner at random from all entries at 12:00pm on Thursday, October 10, 2019.

Miss604 is a media partner of The RISE Conference 2019

UPDATE The winner is Kelly Lisa Lael!