Guest post contributed and written by Jen Murtagh.
Did you know that there are over 100 wineries and tasting rooms just over the border, about 2.5 hours from Vancouver in Woodinville? Perhaps you didn't know that the Washington state wine industry is the nation's second largest producer of premium wines in the US, after California, with 50,000 acres (approximately the size of Napa Valley) dedicated to grape vines!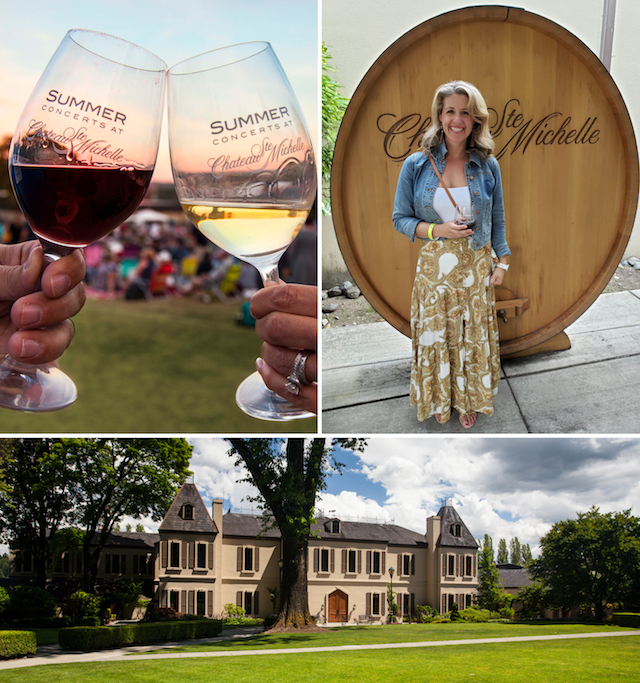 Washington State's Oldest Winery
Washington's Columbia Valley receives nearly two more hours of sunlight than California during the summer and sits at the same latitude as the Bordeaux region of France, helping produce over 40 varietals of wine by many award-winning wineries, including that of Chateau Ste. Michelle. As Washington State's oldest winery, its rich history and beautiful grounds should be at the very top of your must visit list in Woodinville.
The winery is best known for its award-winning Riesling, Chardonnay, Merlot and Cabernet Sauvignon, and has been named one of Wine & Spirits Magazine's "Wineries of the Year" 22 times, more than any other American winery.
Between its winery tours, summer concert series and culinary classes and events, Chateau Ste. Michelle is a major tourist destination in the Seattle area, attracting more than 300,000 visitors from around the world each year.
Chateau Ste. Michelle Summer Concert Series
The 2019 Chateau Ste. Michelle Summer Concert Series hosts 25 concerts spanning a variety of music genres from pop, to jazz, to rock and blues from June through September including artists like Counting Crows, Josh Groban, Rob Thomas, Chicago, Norah Jones, ZZ Top, and the Gipsy Kings to name a few.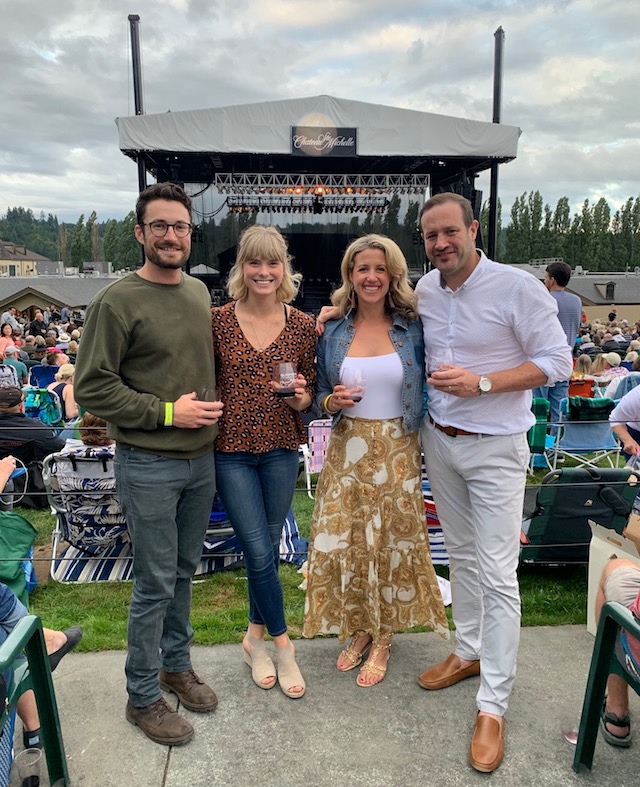 The concert setting is nothing short of spectacular in Chateau Ste. Michelle's stunning open air amphitheatre. Concert attendees often pack their own gourmet picnics or choose from a variety of delicious food trucks on site. You can purchase your favourite bottle of Chateau Ste. Michelle wine on site, open it and enjoy listening to your favourite bands as the sun goes down and the stars come out.
There are still some performances left this summer including the incomparable Diana Krall (September 12, 2019), and sultry crooner Chris Isaak (September 7, 2019). Chateau Ste. Michelle usually post their full line up in May so get on the summer concert series email list so you don't miss out in 2020 as they sell out quickly.
Not a lot of Vancouverites realize just how close Woodinville wine country is. So if you are looking for a romantic weekend away, a fun girls night or just a new destination close to home to explore, check out the list of wine tasting rooms and wineries – each with their own character and beauty.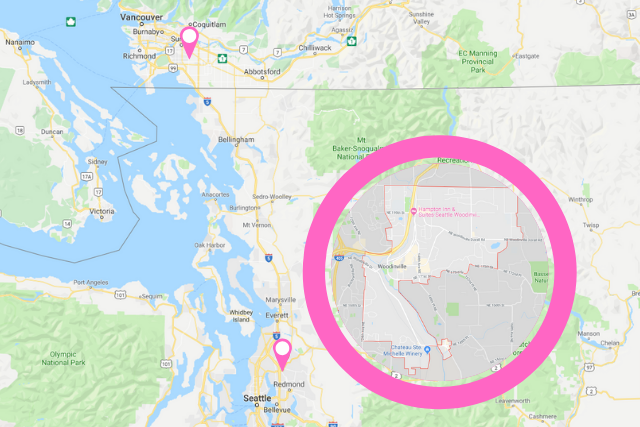 You can find Chateau Ste. Michelle Winery about 90 minutes south of the Peace Arch/Blaine border crossing, just north east of Seattle. Follow along on Facebook for their latest Washington state wine news.