KPU's Wilson School of Design is the non-profit partner again this year for the 7th annual Vancouver Modern Home Tour showcasing 7 excellent homes, designed by local architects, builders, and designers.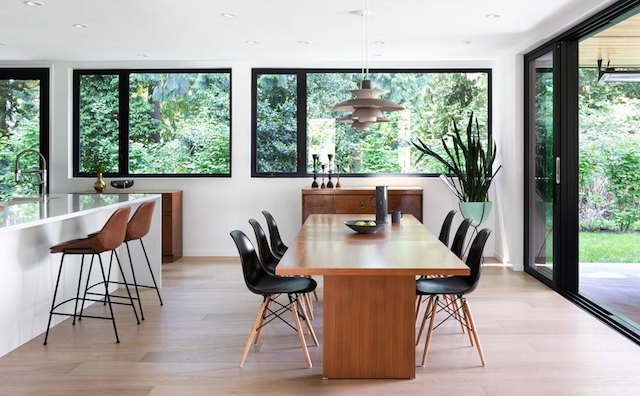 Vancouver Modern Home Tour
When: September 14, 2019 from 11:00am to 5:00pm
Where: Three homes in Vancouver: East Vancouver and Riley Park (2); 4 homes in the North Shore: Capilano Highlands, Lower Lonsdale (2), and Eagle Harbour.
Tickets: Available online now for $45 (plus fees).

The Tour homes are visited in any order at your own pace, and provide a day of exploration, education and enjoyment to share with like-minded architecture & design lovers. Tickets are $45 each prior to Tour day, and Day-of tickets are $50 at the door of any Tour home on Tour day.
The Vancouver Modern Home Tour gives people a chance to explore and view some of the greatest examples of modern residential architecture right in their own city.
Year after year, the self-guided event provides a fun, enlightening day of local sight-seeing and open-house-style visits for lovers of architecture, design, real estate, and anyone who enjoys seeing the inside of some really cool homes, plus anyone on the hunt for ideas and inspiration or professionals with which to work.
Participating homeowners get to show off their cool, modern dwellings to neighbours for a day, and a handful of local architects, builders, and designers get another chance to shine in the spotlight. This tour stands out from other tours by showcasing homes that are modern in design and style and by offering this experience to everyone – not just members of an exclusive club or association.
For more information visit the Vancouver Modern Home Tour website.