Lower Lonsdale's Shipyards Festival is bringing family fun and live music to its stunning waterfront venue with 4 stages featuring 40 performers, a Family Zone, axe throwing, beer garden and local food vendors.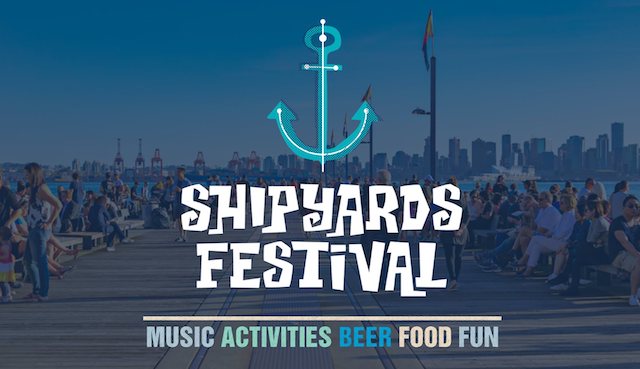 Shipyard Festival
Where: The Shipyards District, Lower Lonsdale & Lonsdale Quay
When: Saturday, September 28, 2019 from 12:00am to 10:00pm
Admission: Free!
The lineup so far includes: Harpoonist & The Axe Murder, The Boom Booms, Mike Edel, John Welsh & Los Valientes, Kutapira, Sleepy Gonzales, North Shore Celtic Ensemble, HOFFEY, Adam Woodall, Uno Mas, Sky Parallel, Havyn, Redwoods, MNGWA, Cherrie Laurel, Sister Says, Pat Chessell and Portiia.
Kids will be well entertained in the Seaspan Family Zone with Rockin' Robin and the Magical Tree, Ginalina and Mike Battie along with face-painting, balloon arts and crafts. This year's event features an expanded beer garden, artisans and vendors in the newly minted Shipyard Commons, as well as DJ's, buskers, food trucks, acoustic entertainers and more.
For more information follow Lower Lonsdale on Facebook and Twitter.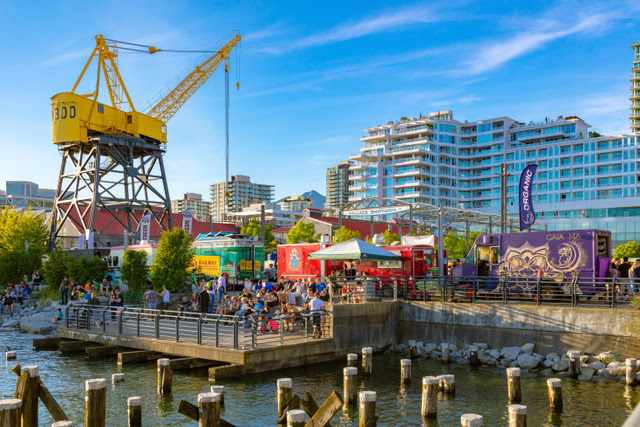 The Shipyards District Lower Lonsdale, one of North Vancouver's oldest and fastest growing urban neighbourhoods, is rich with shipbuilding history and bursting with life. It's a quick 12-minute SeaBus ride from Downtown Vancouver, home to two hotels and the beloved Lonsdale Quay. The district has transformed into a modern hub of independent shops, restaurants, cafes and pubs, specialty food stores, boutiques, salons and spas run by North Shore creatives.