The exquisite vocals of the Vancouver Cantonese Opera echoed from the Bamboo Theatre Stage as I arrived on site for the 5th annual Richmond World Festival. Continuing past the Digital Carnival, and a few more pop-up performance spaces, I arrived at the food truck row where five dozen eateries on wheels were ready to serve up decadent treats for the weekend.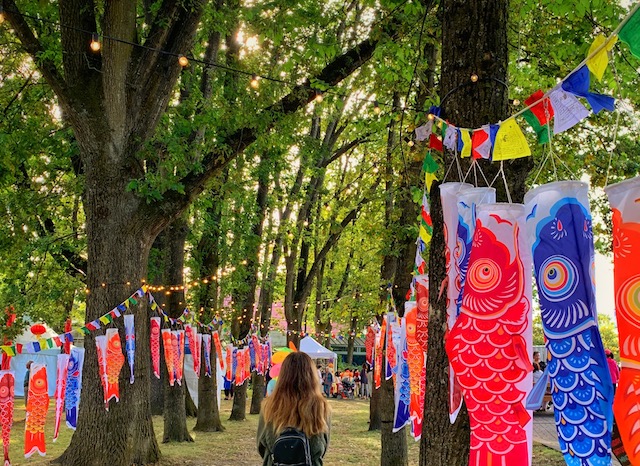 Richmond World Festival Photos 2019
Past the Antartica Zone (aka ice skating at the Minoru Arenas) and onto the track I went, shopping, browsing, and engaging at the community marketplace and cultural pavilions.
A performer blew giant bubbles as vendors displayed their handcrafts, a pair of kids donned sumo suits and began a battle in a ring. Grupo América warmed up the YVR Mosaic Stage and I noticed that Tsatsu Staqayu Coastal Wolfpack would be headlining the Lansdowne Global Stage that night.
It was just the first day of the two-day festival and it was already buzzing with activity. There's always so much to see and do at the Richmond World Festival, and it's all FREE!
Jocelyn Alice was on the main stage just ahead of Bedouin Soundclash, who brought some of their greatest hits to a crowd that couldn't wait to turn the whole turf into a dance party.
The following day, it was all on again this time with The Strumbellas closing out the evening performance schedule. The City of Richmond once again produced an inclusive, diverse, and affordable experience for all with this award-winning fest!
For more info about what's happening, follow the Fun Richmond squad on Facebook, Twitter, and Instagram. Miss604 is a proud media partner of the Richmond World Festival!