Sponsored by Metropolis at Metrotown
Work where you love to shop! More than 50 retailers are participating in the 12th annual Metropolis at Metrotown Job Fair on Saturday, September 28, 2019. There are more than 500 positions to be filled including opportunities with Hudson's Bay, Toys R Us, T&T Supermarket, Dynamite, Nespresso, Roots Canada, H&M, and many others.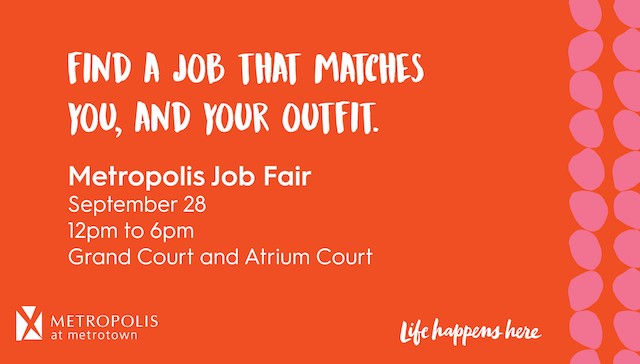 Metropolis at Metrotown Job Fair
Where: Metropolis at Metrotown's Atrium and Grand Court
When: Saturday, September 28, 2019 from 12:00pm to 6:00pm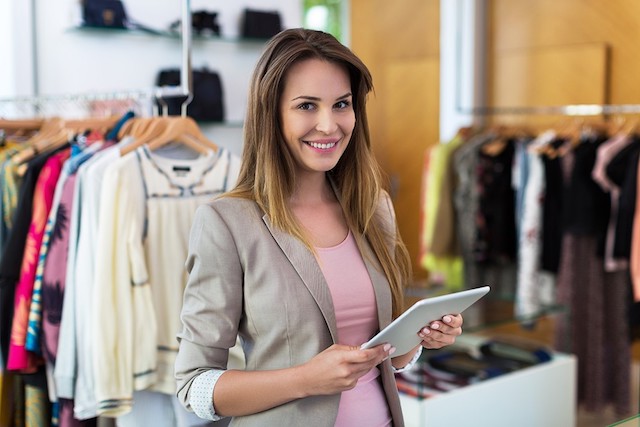 One of my very first jobs was working at a retail story in Metropolis at Metrotown and I still use the skills I learned today; from customer service to invoicing and management, to looking for the very best products.
This holiday hiring season, retailers will be looking to fill over 500 part-time and full-time entry-level or managerial positions. Hundreds of job seekers are expected to attend, many of them seeking their first job experience. Retailers are also looking for experienced talent who may want to grow their career in retail management.
Candidates are encouraged to bring several resumés and make a list ahead of time of the retailers they are interested in visiting. As some retailers will hold on the spot interviews, candidates should dress accordingly and arrive prepared to meet with hiring managers.
Follow Metropolis at Metrotown on Twitter, Instagram, and Facebook for more information.