Big Sister BC Lower Mainland ("Big Sisters BCLM") is hosting an evening to celebrate two amazing women in our community on October 19th. The 5th annual Luminary Award Soirée will engage more than 500 supporters and feature a raffle, silent auction, three course dinner and live band.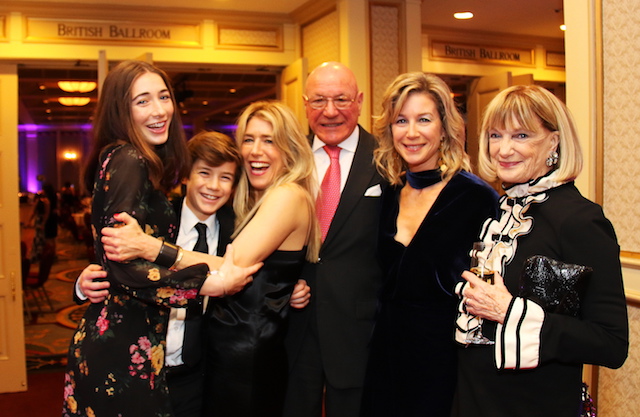 Big Sisters Luminary Award Soirée
Each year, the Luminary Award honours an outstanding individual, male or female, who has distinguished themselves as a mentor in our community. Big Sisters BCLM is thrilled to announce that this year, they will be honouring not one but two incredible women who, both individually and together, contribute significantly to our communities.
Luminary Award Recipients

Christina Anthony and Tracey McVicar are the recipients of this year's Luminary Award. In addition to being community and business leaders individually, they are the best of friends. Christina and Tracey share many of the same values, with mentorship and philanthropy being at the heart of everything they do. They team up together to make a difference in our community and they also support each other in their individual business and community endeavours.
Inspired by the commitment and drive of female entrepreneurs, Christina founded the BC Forum for Women Entrepreneurs ("FWE") in 2002 as a non-profit to provide education and mentorship to women entrepreneurs. She is a Vice President and Portfolio Manager at Odlum Brown Limited, where she leads and mentors a team of seven and provides investment advice and portfolio management to many families and individuals in the community. As the Chair of the VGH & UBC Hospital Foundation board, Christina is committed to creating a sustainable long-term strategy to support the ever-growing health care needs in our province.
Tracey is the Managing Partner at CAI Capital Partners, where she leads a team of private equity professionals who partner with entrepreneurs to grow their businesses. She is a past director of BC Hydro and a current member of the board at Teck Resources. In addition to her business commitments, Tracey is active in the community as a member of the UBC Sauder Faculty Advisory Board, a director of the Fraser Institute, a member of the Big Sisters Honourary Advisory Board and Science World's Chair's Council. She is also the founder of Golf for Good, an annual golf tournament now in its 13th year that has raised over $2,000,000 for non-profit organizations (including our own) that help women, children and communities in BC. Tracey is a past director of the FWE and the UBC & VGH HospitalFoundation.
The friends are proud alumni of the UBC Portfolio Management Foundation program at the Sauder School of Business, where they originally met almost 25 years ago. These two inspiring women focus their efforts on the betterment of women and girls by giving them the tools, training and support they need to reach their full potential at every stage in life. They are active sponsors of women pursuing finance careers or their next board position, and they have recently begun investing together in women-owned businesses. They say that while they are friends, they have been mentoring each other over all these years, each helping the other when they need wise counsel or advice.
#MentoringMatters now more than ever. Today's youth face some of the most challenging issues of our time. Big Sisters girls 7-17 often need the support of a young adult when life gets tough. The Luminary Award gala celebrates the impact mentorship has on inspiring girls to achieve more and believe in themselves.
Follow Big Sisters on Facebook and Twitter for more information. Miss604 is a proud blog partner of Big Sisters BC Lower Mainland. #BigSistersSoiree2019 #MentoringMatters