Who would have thought that my first time on a hoverboard would be at an ice rink in New Orleans? I was getting a sneak peak of Disney On Ice presents Mickey's Search Party which brings skating skills to new heights with your favourite characters from Disney-Pixar's Coco, Frozen, Moana, Beauty and the Beast, Aladdin, Toy Story and The Little Mermaid.
Behind the Scenes at Disney on Ice
Getting a behind the scenes tour of a fantastic show I just witnessed, with jaw-dropping stunts and adorable sing-alongs with the crowd, was quite the thrill (check out my Instagram story highlight for video).
The hoverboards are used by the Toy Story army men in the show, on the ice. It's just one of many stunts that I didn't expect, but I was thoroughly impressed.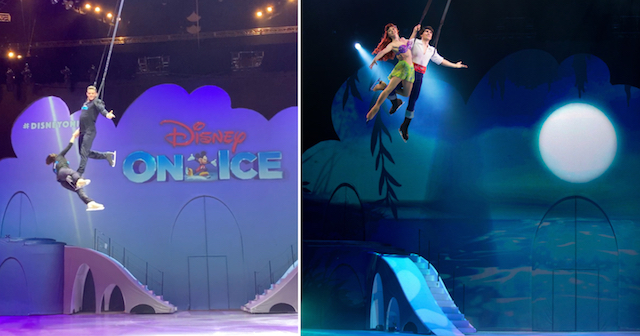 One of my favourite moments was when performers Brendan and Jessica Hatfield (Eric and Ariel) were lifted above the skating surface during Kiss the Girl.
"These dots mark where we need to skate before we get lifted," Brendan said as they took position. There are 67 marks all over the ice that aren't noticeable to the audience but are crucial for the performers.
The Sway Poles come out during the Coco number, and while they've been used in the circus before, this is the first instance of them being used in an on-ice show.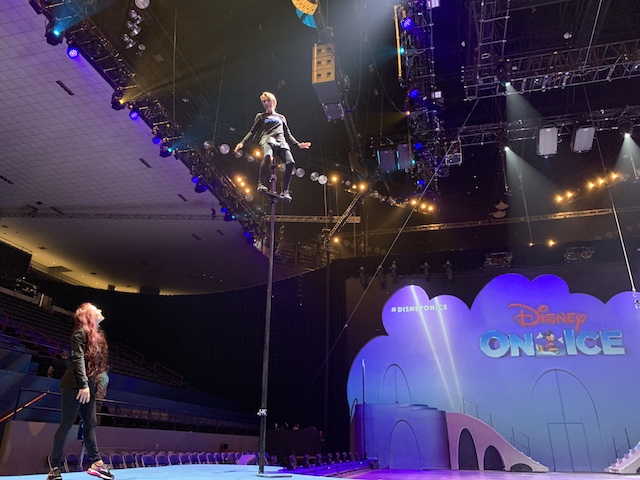 "My favourite part of the show is the army men – the precision, the choreography – and Coco, boy is that colourful, it's a beautiful number," Alex Allen, the live host from the show introduced himself. "I'm a skater too but today I'll be the setter for the Spanish Web," his colleague Ara Kocharyan climbed the 25-foot rope to demonstrate the apparatus, which is a two-person operation operation.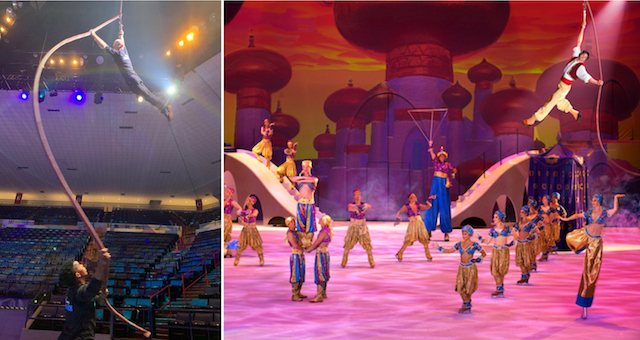 The show has 48 performers, ranging from 17 to 45 years old, with acrobats that learned to skate, and skaters that have learned acrobatics. It's an artistic and athletic showcase – set to some of Disney's most memorable tunes!
If you want to check it out in person, tickets are on sale now (starting at $18) for Mickey's Search Party in Vancouver, November 28 to December 1, 2019 at the Pacific Coliseum.
Follow Disney on Ice on Facebook, Twitter, Instagram and YouTube for more #DisneyOnIce #MickeysSearchParty info and stay tuned for an exciting giveaway opportunity coming up next month!