On September 15th, you can join the 5km VOKRA Walk for the Kitties at Jericho Beach and raise funds that directly support their rescue efforts.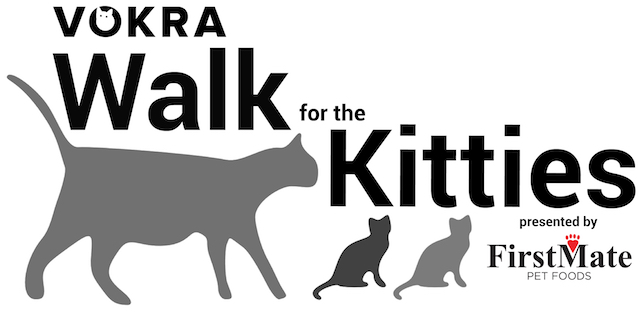 VOKRA Walk for the Kitties
When: Sunday September 15th, 2019
Where: Jericho Beach
Tickets: Register for the walk and pay fees online
VOKRA's mission is to end cat overpopulation and homelessness. They rescue, heal, then place cats – first in their network of foster homes, then in carefully matched, loving, forever homes. VOKRA is a passionate, volunteer-driven charity with extensive cat care experience, that believes that no-kill is the only responsible approach to rescue, that Trap-Neuter-Return works and that cats are awesome!
Each Walk participant pledges to raise funds for VOKRA to help in the mission to end cat overpopulation and homelessness.
As a volunteer-driven non-profit, the Vancouver Orphan Kitten Rescue Association ("VOKRA") relies on Walk for the Kitties to raise much needed funds to help them rescue more than 1,400 cats and kittens each year. For more information follow follow VOKRA on Instagram and Facebook.