This year the Vancouver International Film Festival ("VIFF") is expanding its VIFF Live program, delivering an innovative celebration of genre-defining work with a contemporary twist, bringing together some of theatre, comedy and music's brightest performers for six memorable live events at VIFF.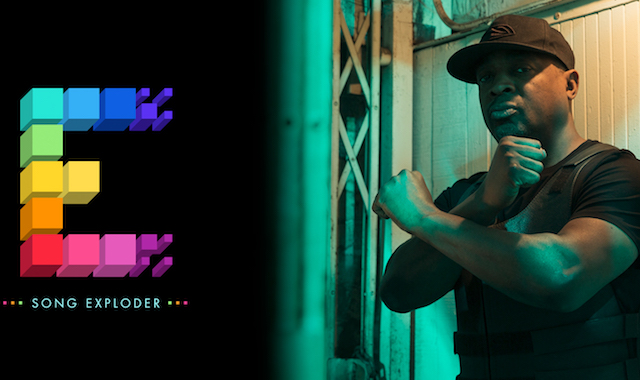 VIFF Live Program
When: September 28-29, October 1, 3 and 6-7, 2019
Where: Various locations
Tickets: Available online
Highlights include Song Exploder Live, legendary hip hop icon and Public Enemy founder Chuck D dissecting "Fight the Power" from Spike Lee's Do The Right Thing which this year celebrates its 30th anniversary, and a live episode of Tim Heidecker and Gregg Turkington's much-loved AdultSwim.com series, On Cinema at the Cinema Live!.
"VIFF Live has created a platform to push the boundaries of festival programming," said Ken Tsui, VIFF Films+ programmer and curator. "Exploring how a multitude of artistic genres intersect with cinema to create unique once-in-a-lifetime experiences for VIFF audiences. Having seen the success of live events over the last number of years, we are excited to expand our program from two to six events this year, exploring music, comedy, podcasting and cultural commentary,"
Song Exploder Live with Chuck D
Monday, October 7, 7:00pm, Playhouse
This show, exclusive to VIFF, pays tribute to the 30th anniversary of Spike Lee's Do the Right Thing by celebrating its specially commissioned theme song "Fight the Power" and the main man behind it, Chuck D. This live episode of the hit podcast Song Exploder with host Hrishikesh Hirway, will see the Public Enemy frontman break down the militant, strident anthem for audiences.
On Cinema at the Cinema Live! Featuring Tim Heidecker, Gregg Turkington, and Special Guests
Sunday, October 6, 8:00pm, Playhouse
This multi-media stage show provides a mega-dose of the movie expertise and colorful disagreements you've come to expect from hosts Tim Heidecker and Gregg Turkington. The show features special guest appearances from beloved cast members of the On Cinema/Decker Universe.
Claudio Simonetti's Goblin Plays Deep Red Live
Thursday, October 3, 6:00pm, Rio Theatre
Key to the power of Deep Red, Dario Argento's 1975 horror classic, is the eerie, keyboard-heavy score by Claudio Simonetti and his band Goblin. Playing live at VIFF, Goblin will perform these haunting melodies alongside Argento's cinematic work of art, giving audiences the opportunity to feel that effect as few others have. Once the end credits have rolled, Simonetti and the band will play an extra special set of other soundtrack classics.
This is Spinal Tap: Anniversary Live Score
Sunday, September 29, 7:00pm, Rio Theatre
35 years on from the groundbreaking mock-rock-doc This Is Spinal Tap being released, VIFF Live! celebrates with a live score led by Louise Burns, and some of Vancouver's leading musicians including Jody Glenham (Jody Glenham and the Dreamers), Catherine Hiltz (bassist, Tegan & Sara, Hot Panda), Ayla Tesler-Mabe (guitar, Calpurnia, Ludic) and Adam Fink (drummer, ACTORS) playing the soundtrack as the ever-quotable cult classic plays.
Feminist Live Reads present Some Like It Hot
Tuesday, October 1, 6:30pm, Rio Theatre
Celebrating 60 years, Some Like It Hot has seen a cultural resurgence, gaining new resonance in the #MeToo era. Led by filmmaker/critic Chandler Levack, Feminist Live Reads are dedicated to pointing out the disparity of roles available to women onscreen. For VIFF, the all-female cast, known for previous performances ofEntourage, Reservoir Dogs, and Ocean's Eleven, will play men, who are playing women, bringing Billy Wilder's classic comedy to life.
Pop-Up Magazine
Saturday, September 28, TBA
The acclaimed touring "live magazine" show, Pop-Up Magazine, is coming to VIFF — and Vancouver — for the first time! These never-before-told multimedia stories accompanied by illustration, animation, photography, and an original score performed onstage by the Magik Orchestra will make for a night of vivid entertainment. Stay tuned for more details; tickets will go on sale 8/20.
VIFF 2019 runs September 26 to October 11, 2019. Follow along on Facebook, Twitter, and Instagram for more information about the festival, its events, special guests, and films.
Miss604 is a proud film partner of VIFF 2019.