The Vancouver Wooden Boat Society presents its 32nd iteration of the Vancouver Wooden Boat Festival – the city's largest display and celebration of wooden boats and maritime heritage. Free and open to the public on Granville Island, attendees can expect classic wooden boats of all sizes, activities for both children and adults, music, dance, storytelling, and can cast a vote in the People's Choice awards.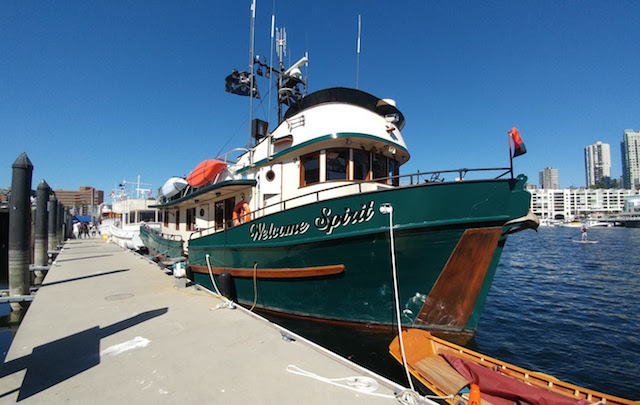 Vancouver Wooden Boat Festival
When: August 22 – 25, 2019
Where: Granville Island Vancouver, BC
Admission: FREE
Back by popular demand, the 'I Built It' section will feature wooden boats hand-built by individuals in their boats in garages and backyards. Attendees can ask questions about their construction, see the boats up close and witness the passion the craftspeople bring to boat-building on the west coast.
Three full days of free concerts will take place on the Vancouver Wooden Boat Festival stage, located behind the Granville Island Market (August 23-25, 2019). The headliners include East Van favourite The Carnival Band, Métis dance group V'ni Dansi, and the Lazy Jacks Shanty Crew. Full stage lineup will be announced early August and posted on the website. Traditional music, Indigenous storytelling, and riotous accordion music can be expected as well.
For more information follow Vancouver Wooden Boat Society on Twitter and Facebook.