Maker Faire Vancouver takes place September 14th at Science World. Join more than 50 Vancouver-based artists, tinkerers, inventors, crafters, and other Makers for a day-long extravaganza of crafting, learning, and exploring!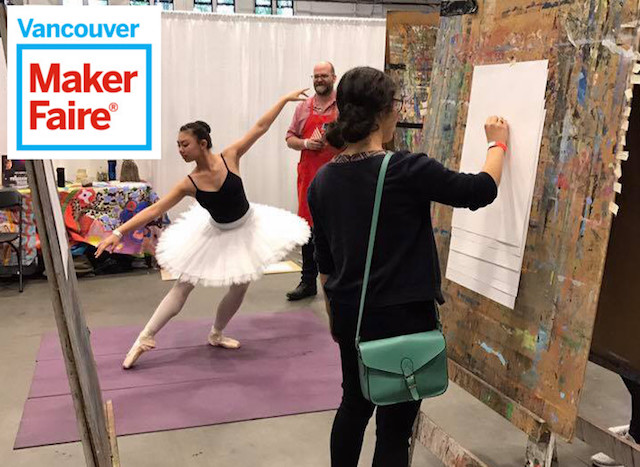 Maker Faire Vancouver
Where: Science World (1455 Quebec St, Vancouver)
When: Saturday, September 14, 2019 from 10:00am to 6:00pm
Tickets: Admission is included with your Science World ticket for the day so there is no additional cost to attend Maker Faire and you have access to all of Science World as well!
The Maker movement encompasses a diverse range of disciplines, and welcomes Makers from all walks of life. Makers are tech enthusiasts, metal artists, homesteaders, painters, potters, 3D printing enthusiasts, knitters, roboticists, -anyone embracing the Do-It-Yourself (or Do-It-Together) ethos. The maker community is expanding, diverse, and inclusive.
Apply to be a Maker here »
Apple to be a volunteer here »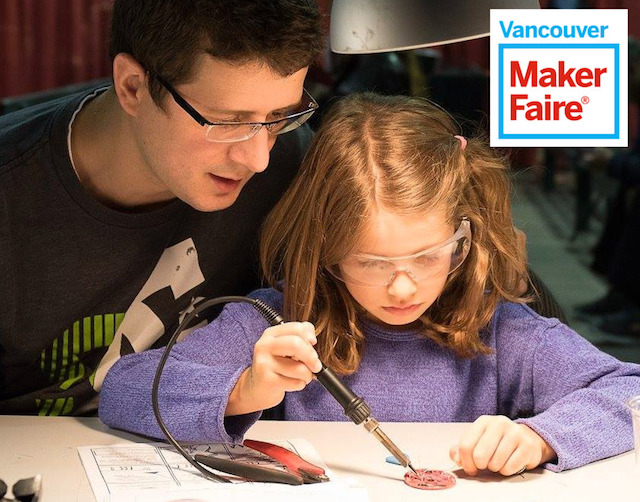 Makers are encouraged to incorporate a hands-on element to their exhibits, and as a result fair attendees have had the opportunity to try their hand at activities like felting, candle-making, robot building, soldering, letterpress, 3D printing, laser cutting, leather working, spinning, lampwork, and button making.
Follow Maker Faire on Facebook, Twitter and Instagram for more info.
Miss604 is a proud sponsor of Maker Faire Vancouver