The 5th annual Etsy Made in Canada Marketplace returns to Vancouver on Saturday September 28th. Join this celebration of quality craftsmanship and and shop dozens of local artists' wares.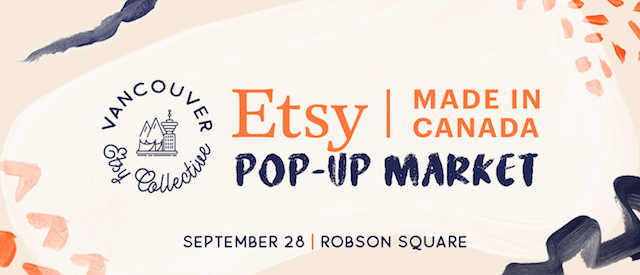 Etsy Made in Canada Marketplace in Vancouver
When: Saturday, September 28, 2019 from 10:00am to 6:00pm
Where:  Robson Square (800 Robson St, Vancouver)
Admission: FREE!
Etsy Made in Canada Marketplace events will be taking place in nearly 30 cities across the country, making for a nation-wide pop-up market! Shoppers will find vintage goods, handmade wares, supplies, fine art, jewelry, children's items and much more. Meet and shop from Vancouver's most talented artists, designers and creators.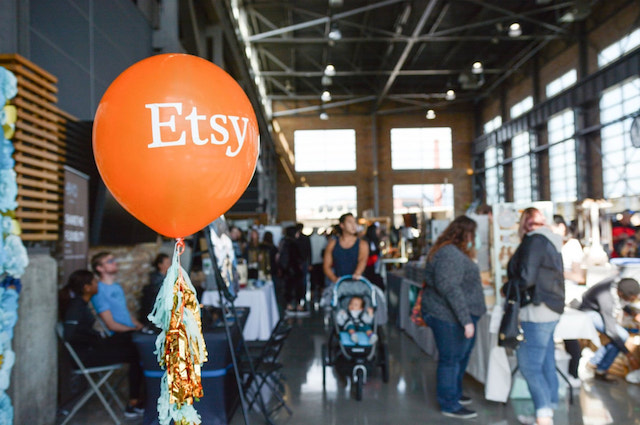 Find a full list of Vancouver vendors here and stay tuned to the Facebook event page for giveaways and more leading up to the event.
About Etsy Vancouver Collective
Vancouver Etsy Collective empowers creative entrepreneurs by providing resources, education, and opportunities to grow. Their members are inclusive and supportive designers, creatives and makers from the greater Vancouver area who are interested in sharing knowledge, building their business and making meaningful community connections. Follow the Vancouver Etsy Collective on Instagram and Facebook for more info.