Get your appetites ready as Burnaby Heights celebrates its diverse and vibrant eateries. Crave the Heights is a 10 day local dining showcase where participating food businesses offer a variety of specials. From multi-course menus, appetizer deals, happy hour to dessert specials.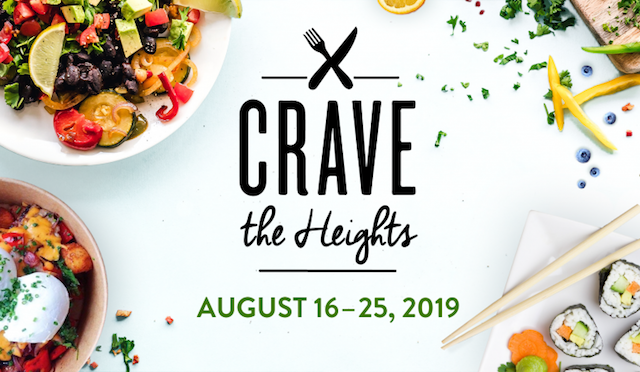 Crave the Heights
When: August 16 to 25, 2019
Where: Various locations along Burnaby Heights from Boundary to Gamma
Participating Restaurants
There are 12 participants this year including 3 new eateries on the Heights, Fiordilatte Gelateria and Caffe, Ramen Gaoh, and Sopra Sotto Pizzeria.
Chad Thai (4010 Hastings)
Chez Christophe Chocolaterie and Patisserie (4717 Hastings)
Cristos Greek Taverna (4624 Hastings)
Fiordilatte Gelateria and Caffe (4233 Hastings)
Glenburn Soda Fountain (4090 Hastings)
Gray Olive Cafeteria Aug 20 – 25 (4190 Hastings)
Green and Oak Malaysian Restaurant
La Villetta Ristorante (3901 Hastings)
Noodle Paradise (4217 Hastings)
Pear Tree Restaurant (4120 Hastings)
Ramen Gaoh (4518 Hastings)
Sopra Sotto Pizzeria (4022 Hastings)
A full list of participants and their menus are available online.
Local Burnaby musicians will also be seen on the Heights on select evenings. Chloe Farrell and Juno award winner, Gabriel Hasselbach, will be playing tunes up and down Hastings Street.
This dining showcase is best paired with good company, so be sure to bring your loved ones, family, friends, and colleagues for a special evening of socializing on the Heights. For more information follow Crave the Heights on Twitter and Facebook.