The first ever Squamish Constellation Festival took place on July 26 to 28, 2019 and was held in Hendrickson Field. The festival was comprised of two stages, local vendors, artists, and food trucks.
A Day at the Squamish Constellation Festival
The atmosphere was incredibly family friendly. Stilt walkers and acrobats roamed the audience between acts. Face painted kids sat on picnic blankets to watch artists perform. A row of clothing vendors was set down the middle of the festival, selling a wide range of festival clothes from bright floral dresses to colourful western style vests.
Constellation Festival is working towards a waste-free environment in music festivals. Compost stations were set up throughout the field and a water refill station was available for attendees to use whenever needed.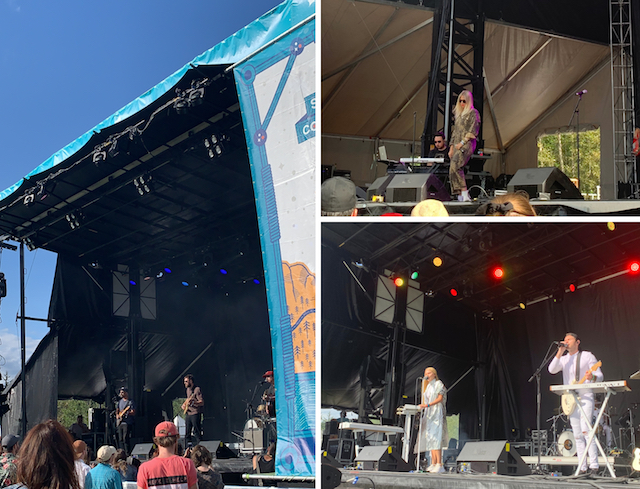 Saturday's lineup was full of amazing artists. We flipped back and forth between the stages to catch every act. We discovered a new love for Art D'ecco. Between walking from The Sunset Kids to Jocelyn Alice, we filled up on food truck snacks. We sat on the grass waiting for Foxwarren to play their set and ate our dinner surrounded by groups of other people warming up in the sun. Fortunately we walked away without any burns when the day was over.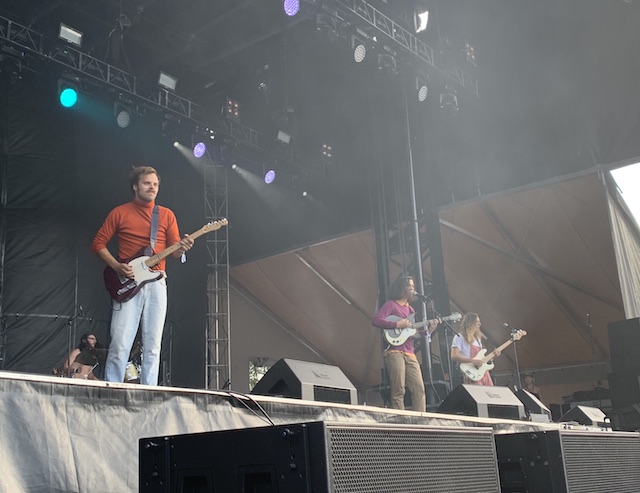 As Peach Pit was setting up, we wandered over past the racks of cowboy hats and people on picnic blankets to watch the band we were most excited for. We watched the crowd jump around to new, unreleased Peach Pit music, the old and loved album, and even a Tom Petty cover.
Organisers are hoping this is the first of many Constellation Festivals in the years to come. Follow the festival on Twitter and Instagram for updates ahead of next summer.