Wear Shorts for St. Paul's on July 26th and you can make a difference in the future of healthcare in Vancouver! The new St Paul's health campus will put people first by delivering innovative health care that sets a new standard. This week, organizations big and small will join arms with St. Paul's Future Leaders, raising funds with the help of digital media using the hashtag #Shorts4StPauls.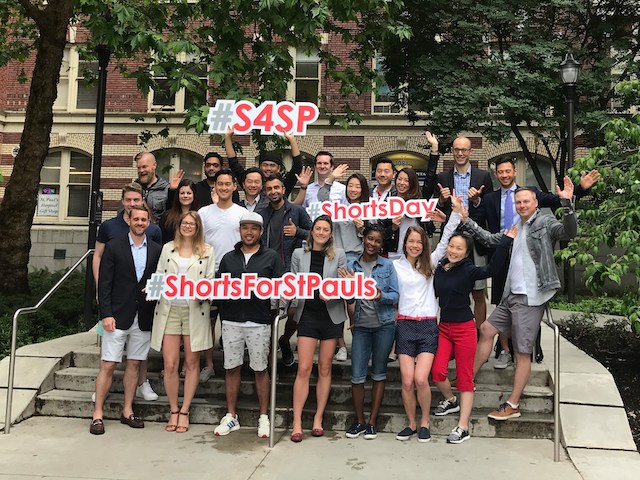 Ways to Participate & Fundraise
Register as a corporate team or as an individual.
On July 26, 2019, wear shorts with your regular work attire and encourage your company, colleagues, friends, and family to participate with you.
Share the message on your social media channels using #Shorts4StPauls and tag @helpstpauls.
Shorts for St. Paul's Celebration 
Come out and celebrate Shorts for St. Paul's presented by Concord Pacific at Tap & Barrel and meet other champions, supporters and sponsors.
When: July 26, 2019 from 5:00pm to 7:00pm
Where: Tap & Barrel, 76-1055 Canada Place, Vancouver
Tickets: Admission by donation

St. Paul's Foundation raises funds for enhanced patient care, capital projects, equipment needs, research, teaching and innovation to improve the care of patients at St. Paul's and other Providence Health Care hospitals and residences in British Columbia. Follow on Facebook and Twitter for more info about this campaign and more.