Media stay hosted by TrueKey Resorts
There's a song by the band Augustana that goes, "I think I need a sunrise, I'm tired of the sunset." They were singing about Boston, compared to California, but that sure resonates with me (especially since I lived in Boston for a year in my formative years, but I digress).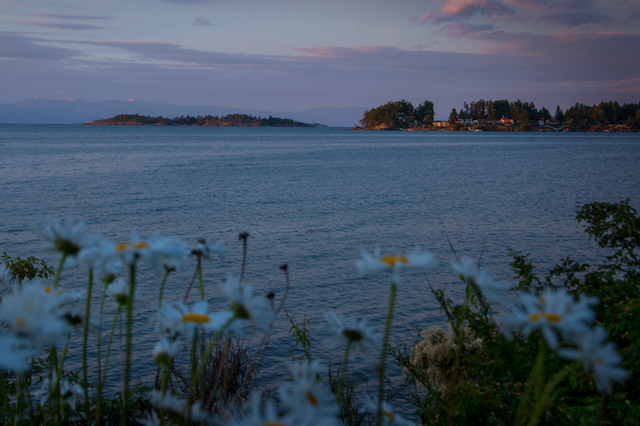 The east coast of Vancouver Island offers some incredible sunrises, without nearby buildings and mountains getting in the way, the morning light crests behind over mainland, across the Salish Sea, and paints the morning all the fiery colours of arbutus bark. The best place to watch this natural spectacle is in Parksville and I recently got to savour it at the aptly named Sunrise Ridge Resort.
Sunrise Ridge Resort in Parksville
Sunrise Ridge has all the resort comforts you need, from free Wi-Fi and fitness centre, to pool, outdoor fireplace (for some family s'mores nights), complimentary bikes for exploring, and a path to the beach where – when the tide is out – you can walk all the way over to Rathtrevor Provincial Park on the sand.
The rooms are essentially shiny new apartments (studio, 1, 2 and 3 bedroom vacation homes), like the ones I covet daily when I look at listings in Vancouver. My home away from home had two rooms, two bathrooms, a kitchen island that could comfortably seat a large family – or me and my laptop, research, and mug of coffee.
I had a giant bathtub in my master suite, which made me wish I brought more belongings. I was ready to call John and tell him we were moving in.
The suites also have kitchen appliances that will make you want to home-cook every meal. However, an exception would have to be made for breakfast at nearby Bread & Honey Food Co. It's sooo good! Seriously, the most perfect hashbrowns I have had the pleasure of devouring in my life. There's a reason it's one the best-reviewed restaurant on Yelp, in CANADA! It's also a great launchpad for all of the other adventures you can get up to in the area.
From Sunrise Ridge, through Parksville (and your morning stop at Bread & Honey) you can venture up the coast, following beach after sandy beach, or head inland and shop the Goats on Roof Market in Coombs, stroll the ancient forest at Cathedral Grove, hike Little Qualicum Falls, or stop into Milner Gardens.
The lush Milner Gardens estate was hosting a Fairy House event when I visited and it was so charming. Delicate and highly detailed structures (dozens of them) were placed around the gardens, along streams and ponds, near stumps and flowering bushes. Children were picnicking with their friends while wearing fairy wings and tiaras, and there was a plein air painting session among the blossoms. It was truly magical.
The best way to end your day is with a sunset on the beach. Somehow, even though the community on Resort Drive faces east, the big sky reflect the evening colours perfectly and paints the Tantalus Range on the mainland pink. Sunrise or sunset, every day in Parksville is a treat.
For more information, you can follow Sunrise Ridge on Facebook, Twitter and Instagram.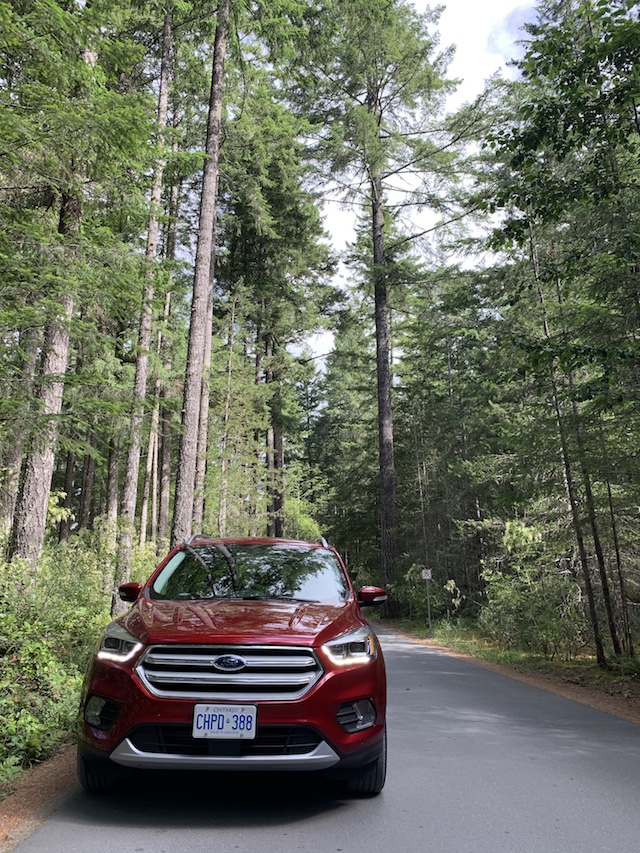 See all of my Parksville posts from over the years »