It was 4 years ago today that I walked into BC Place and received my credentials as the City of Vancouver's official blogger for the FIFA Women's World Cup. Not since the Vancouver 2010 Olympics had I been so proud to put a lanyard around my neck and check out the best athletes from around the world.
This year's World Cup is in France, and while it's not the same as being in our local stadium or at a public celebration and viewing site down the street, you can watch all the action at Library Square Public House.
FIFA Women's World Cup at Library Square in Vancouver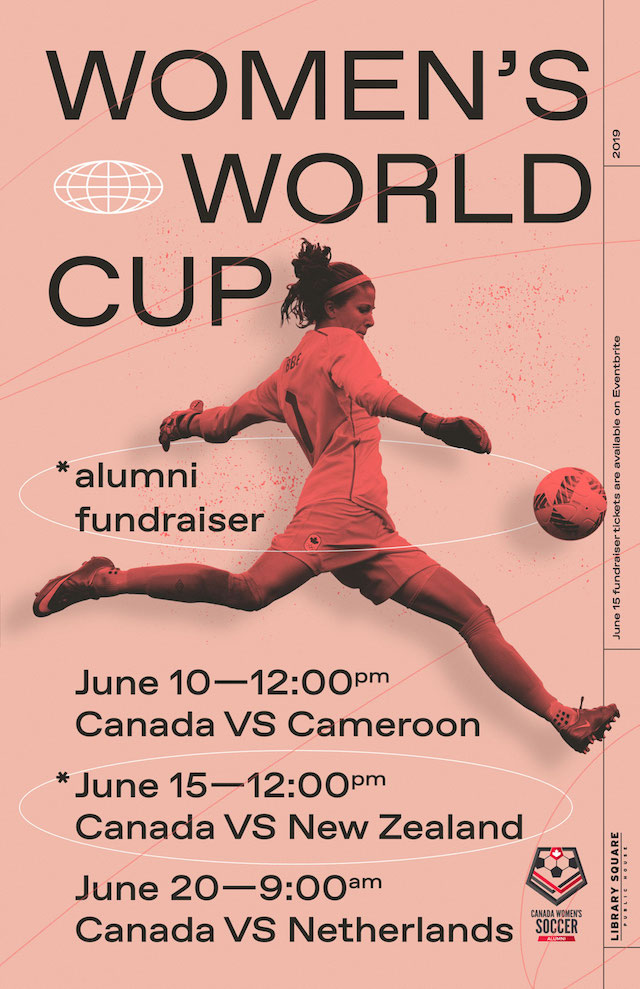 Join alumni from Canada's Women's Soccer team as they cheer on Canada during the 2019 Women's World Cup match against New Zealand on Saturday June 15th.
Team Canada will kick off their second qualifying group match at 12:00pm, and the event will run until 5:00pm, with the unique opportunity to mix, mingle, and chat with Team Canada alumni about their experiences and this year's World Cup.
Each $25 ticket includes a burger and a beer with proceeds from the event benefitting Canada Women's Soccer and the programs they run. All ages are welcome to attend, and everyone is encouraged to wear their Canada gear and show their pride as they cheer Canada together.
For more about the FIFA Women's World Cup at Library Square, follow along on Facebook.