Cultus Lake is synonymous with summer so what better way to kick start the season than with a lineup of family fun at Cultus Lake Day! Enjoy a pancake breakfast, parade, fireworks and more with the Fraser Valley's favourite lakeside community.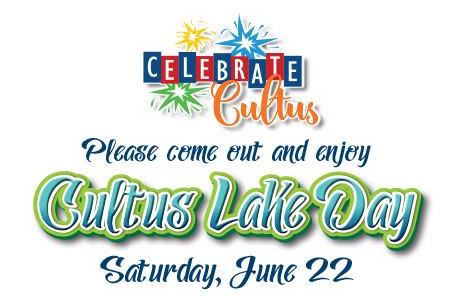 Cultus Lake Day
When: Saturday June 22, 2019
Where: Cultus Lake Park (4165 Columbia Valley Highway, Chilliwack)
The schedule of activities for the day includes:
8:30am to 10:00am: Pancake Breakfast by donation at Cultus Lake Fire Hall
10:00am: Parade registration at Business Plaza (Funland barn)
11:00am: Parade begins (start: Sunnyside – end: Main Beach)
11:00am to 9:00pm: Food vendors at Main Beach
11:30am to 4:30pm: Children's Fun Area at Main Beach
11:30am to 9:30pm: Beverage Garden at Main Beach
11:30am to 6:00pm: Farmers' and Artisan Market at Main Beach
10:00pm: Fireworks at Main Beach
For more information follow Cultus Lake Park on Facebook.