Guest post contributed and written by Jen Murtagh.
As a child I reveled in Roald Dahl's writing, enjoying his darkly comic style, villainous adult characters and the unexpected twists and turns his books always seemed to take. It's one of the many reasons I was so excited to bring my daughter to see The Arts Club's rendition of Matilda The Musical, playing now at the Stanley Industrial Alliance Theatre.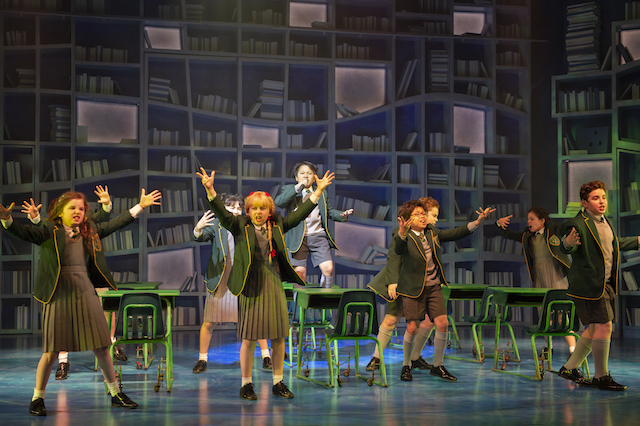 Matilda the Musical is the adaptation of one of Dahl's most beloved books and is a funhouse fairy tale of a story with characters you may remember like Miss Honey, Miss Trunchbull and Matilda Wormwood. It is true enough to the book, ensuring to captivate those loyal readers, yet sophisticated enough as to engage those who may not know the story and are in need of a night of comic relief. It is sweet, smart and wickedly fun.
Directed by Daryl Cloran, Matilda tells the story of an extraordinary little girl whose bravery and brilliance helps her take charge of her own destiny. She will happily choose books over TV any day and discovers her telekinetic powers for good, helping her classmates navigate the dreadfully delightful, Miss Trunchbull. Played by the hilarious John Ullyatt, Miss Trunchbull is the headmistress of Crunchem Hall whose motto is Children are Maggots.
You will come to loathe her grotesque parents, including her sleazy car salesman father and ballroom dance crazy mother, whose hilarity and over the top selfishness seem beyond absurd, if not for a Roald Dahl book.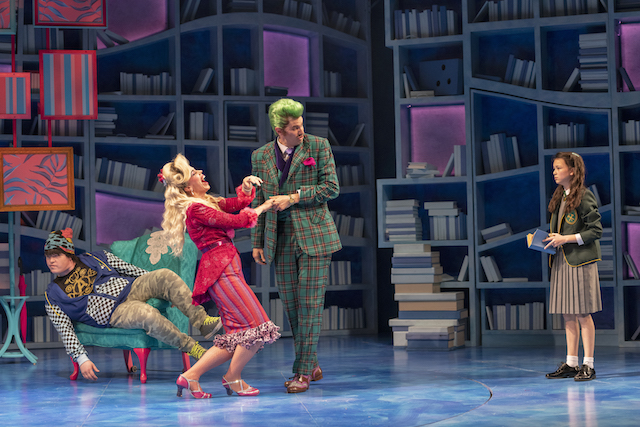 I found myself smiling the entire evening as I listened to the hilarious and clever songs of Tim Minchin, with personal favourites including "Miracle", "Revolting Children" and "When I grow up". The Arts Club have assembled a dynamic and talented cast of both children and adults in Matilda who will surely find ways to captivate your heart and leave you coming back for more of their upcoming productions. 
Matilda the Musical at The Arts Club
Where: Stanley Industrial Alliance Stage (2750 Granville St, Vancouver)
When: On now until July 14, 2019
Follow The Arts Club on Facebook, Instagram and Twitter for more info.