Walking back home from a Whitecaps game last August, we passed a venue with live music as the aroma of charcoaled street food wafted through the warm summer air. We came across the free outdoor movie in Downtown Vancouver, screening in front of the Vancouver Art Gallery. "I'm just a girl, standing in front of a boy, asking him to love her" echoed across West Georgia street. I turned to John, "and they say we have a No Fun City!"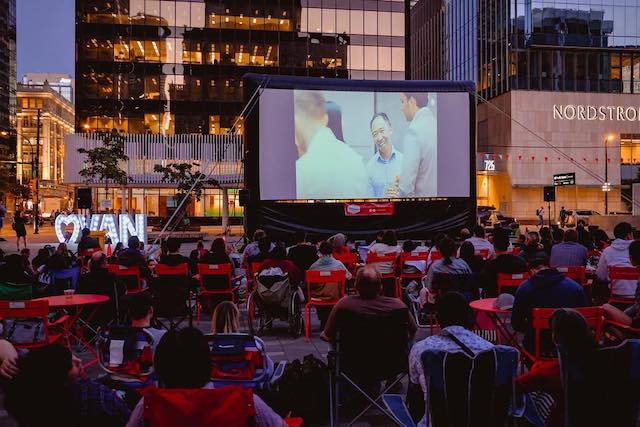 This year's lineup of free outdoor movies in Downtown Vancouver, at šxʷƛ̓ənəq Xwtl'e7énḵ Square has been announced so pack up your lawn chair and have some free fun in the heart of city this summer.
Free Outdoor Movies in Downtown Vancouver
Wednesday, July 3, 2019 – Clueless
Wednesday, July 10, 2019 – Pitch Perfect 1
Wednesday, July 17, 2019 – Zoolander
Wednesday, July 24, 2019 – Paddington Bear
Monday, July 29, 2019 – Bohemian Rhapsody
Wednesday, August 7, 2019 – Teenage Mutant Ninja Turtles
Wednesday, August 14, 2019 – Inside Out
Wednesday, August 21, 2019 – Crazy Rich Asians
Movies begin at sundown each night (in front of the art gallery, between Howe, Hornby and Georgia) but there are activities and festivities beginning at 5:00pm and continuing until the show begins.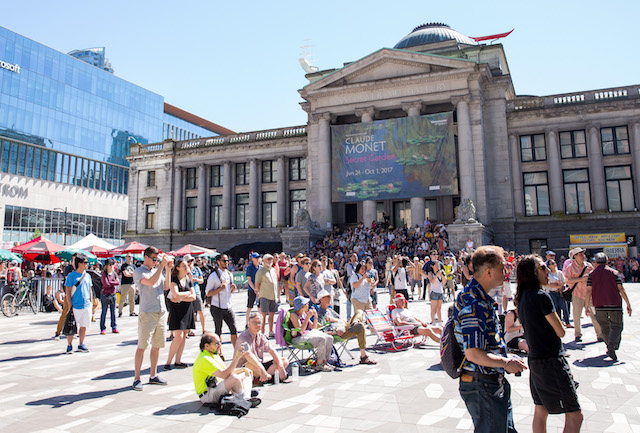 For more tips, news and regular updates on shows and schedules, visit Downtown Vancouver online, and Outdoor Movies BC on Facebook and Twitter.