It's been a local tradition for generations, and from its humble beginnings as a hemp rope crossing with cedar planks, to a world class attraction, Capilano Suspension Bridge Park is Vancouver's original tourist destination. In 2019, the bridge celebrates its 130th anniversary, with history, culture, and striking natural beauty – not to mention fun for the whole family.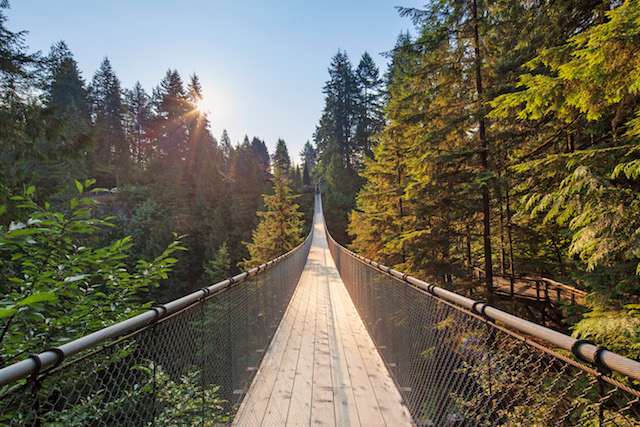 130 Years of History
The year is 1888 and the City of Vancouver is just 2 years old. Stanley Park has just officially opened, and the first Hotel Vancouver is welcoming visitors to this new destination. George Grant Mackay, a Scottish civil engineer and land developer purchases 6,000 acres of dense forest on either side of Capilano River. Mackay builds a cabin on the very edge of the canyon wall and one year later he suspends a footbridge made of hemp rope and cedar planks across the canyon with the help of August Jack Khahtsahlano. A team of horses swims the ropes across the river where they are then pulled up the other side and anchored to huge buried cedar logs. The first Capilano Suspension Bridge was in place.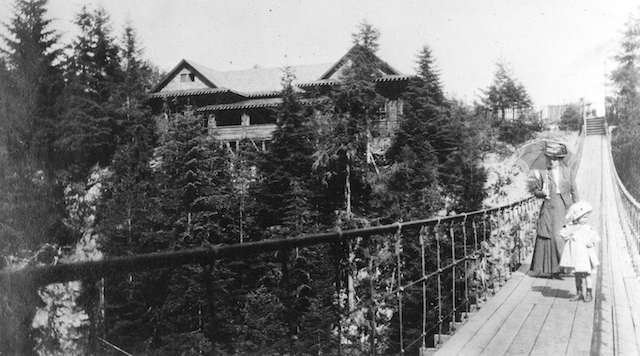 In 1903, the hemp rope bridge was replaced by a wire cable bridge and in 1914 it was reinforced with cables. You can read all about this history online and in person when you visit the First Nation totem (story) poles at Kia'palano. This is where the historical connection between First Nations' culture and the natural world is highlighted at the park today.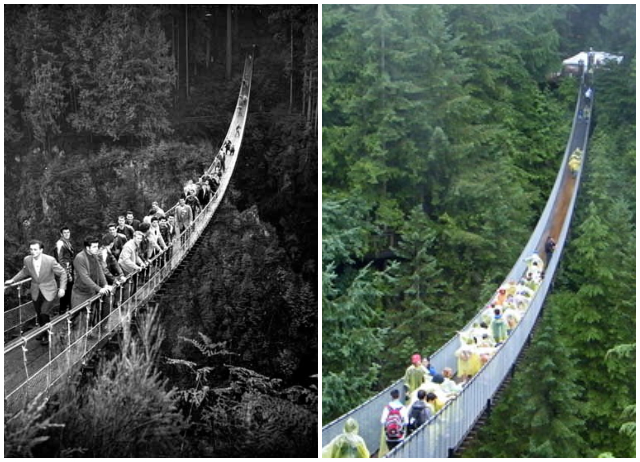 From the original Tea House to the Trading Post Gift Store, the TreeTops Adventure, Raptors Ridge Birds of Prey, and the Cliffwalk experience there have been many changes and additions but one thing has stayed the same: The spectacular natural beauty of the park, which awes visitors and locals alike.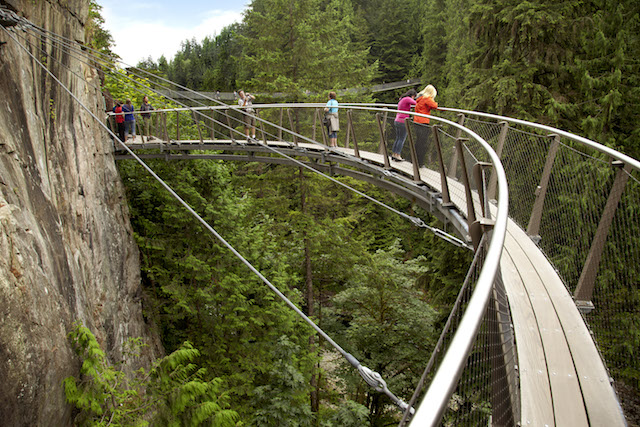 Celebrate with Great Deals and Discounts
There's never been a better time to visit Capilano Suspension Bridge Park! There are more activities than ever to enjoy in this lush natural setting and from now until September 15, 2019, you save 30% on admission after 5:00pm with the Twilight Discount.

BC residents can also save when they collect an annual pass for the price of one day's admission! That's right, visit once then return over and over again visitors, friends and family for the rest of the year since your guests will get 15% off admission when they're with a pass holder. Your annual pass also includes admission to Canyon Lights for the holidays.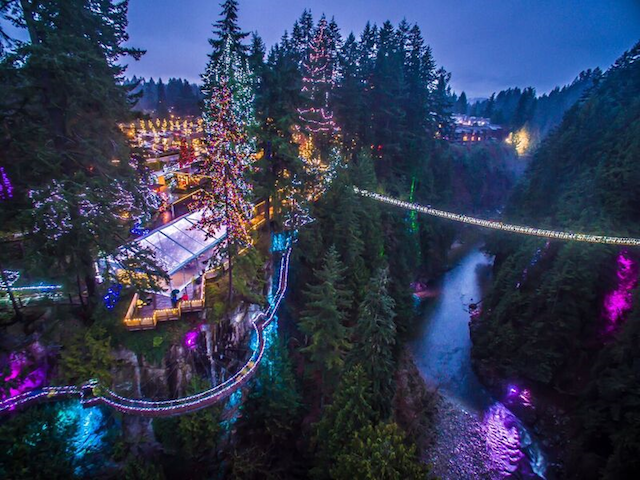 Getting there is as easy as taking the free shuttle from Canada Place, available daily. Share your Capilano Suspension Bridge memories and stories by following and contributing to the tag #CapBridge130 on Instagram, Facebook and Twitter.