West Vancouver's long-standing Community Day is being transformed into Bridge Festival, a new multicultural celebration taking place on Friday, May 31 and Saturday, June 1, 2019. The community is invited to come together to enjoy food, live music, performances and culture.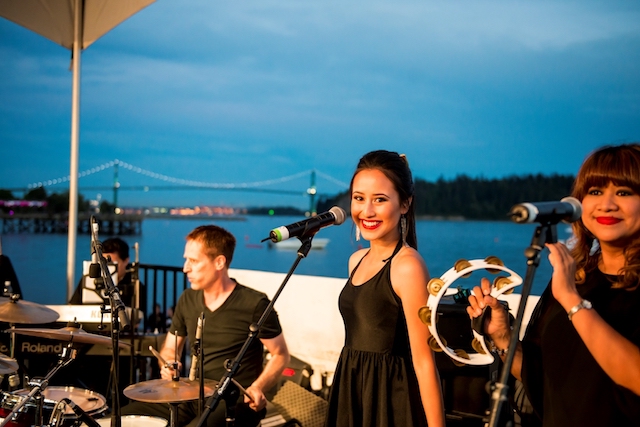 West Vancouver Bridge Festival
When: Friday, May 31st and Saturday, June 1, 2019
Where: Ambleside Park 1150 Marine Dr, West Vancouver
Admission: Free! RSVP on Facebook for more info »
Cultural pavilions organized by West Vancouver residents will showcase the customs and traditions of their diverse ethnic identities, a new pedestrian beach parade will wind its way around Ambleside, and delicious food and cold drinks at the International Lounge will fuel this large-scale neighbourhood gathering.
At Bridge Festival, tasty dishes and flavours from around the world will be served. The food trucks will include Come Arepa with tasty Venezuelan food including their namesake cornbread sandwich; fine Persian fare from Cazba Express; and Brazilian Roots Truck, Vancouver's first food truck to focus on indigenous influence's on Brazil's cuisine.
There will be two full evenings of free concerts at the main stage in Ambleside Park. On Friday, Mariachi Los Dorados takes the stage from 4:00pm to 5:00pm, followed by Kow Kanda from 5:45pm to 7:15pm and headliners TANGA from 8:00pm to 9:30pm This world-fusion group mixes tropical dance beats with East African marimba, Colombian cumbia and Cuban jazz, lighting up the stage with party grooves and Latin style.
On Saturday, Amir Haghighi & Amy Stephen open the live concert from 4:00pm to 5:00pm and Herbert Kwan will take the stage from 6:00pm to 7:00pm. and The Starbirds will close Bridge Festival with their blend of folk, Celtic, gospel and Latin music from 8:00pm to 9:30pm.
Ambleside Park will also host two other stages—a cultural dance stage and a contemporary dance stage—to showcase the traditional and modern dance talent of West Vancouver performers.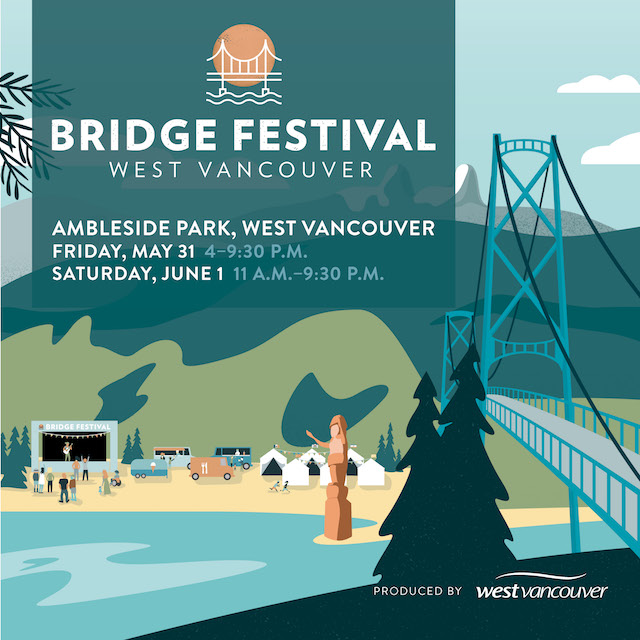 For more information follow West Van District on Twitter and Facebook.