VCC's Chef's Table pop-up kitchen is run by students of Vancouver Community College's Culinary Arts program and led by award-winning instructors. It's one of the city's best-kept dining secrets, until now!
VCC's The Chef's Table Pop-Up Kitchen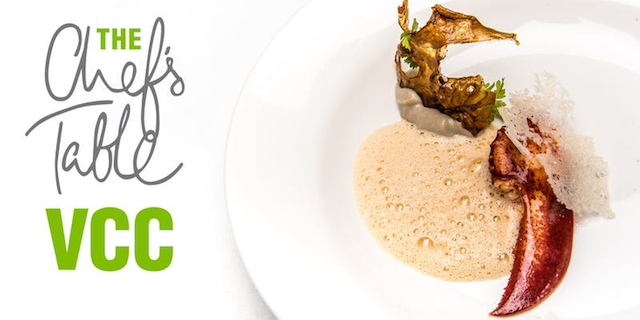 Where: JJ's Restaurant at VCC's Downtown Campus (250 W Pender St, Vancouver)
When: Tuesdays to Thursdays, 6:30pm (until July 27, 2019)
Tickets: $22-$55. Only 20 spots available for each dinner service, book now online
Enjoy a gourmet five course menu designed by Chef Hamid Salimian, with selected wine pairings, served in an intimate setting with only 20 seats available per night.
More Dining Options at VCC
JJ's Restaurant serves up a lunch buffet on select dates throughout the year, and students from VCC's asian culinary program serve up dishes from Malaysia, China, Korea, Japan and more at the Downtown campus Monday to Friday 10:45am to 12:45pm.
The Bistro restaurant at VCC's Downtown campus is run by students and instructors in the hospitality management program (March to April). Seiffert Market is famous for its fresh baked goods and desserts made by students in VCC's baking and pastry arts programs. The market is open Monday to Friday and located on the third floor of the Downtown campus.