The 2019 self-guided Heritage House Tour offers an exclusive look inside 10 historic Vancouver houses across five neighbourhoods and six decades of design. The tour explores history and diverse architecture as well as the adaptability of heritage and character homes.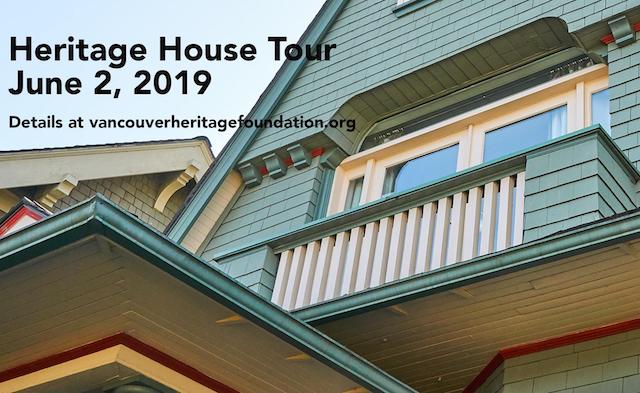 Heritage House Tour
When: Sunday, June 2nd, 2019 from 10:00am to 5:00pm
Where: Various locations
Admission: Tickets available online
The self-guided tour offers a look inside homes across Vancouver, varying in age and style, each with a unique story to tell. Explore houses dating back to 1895, spanning six decades and five neighbourhoods. The homes explore shifts in architectural design including handsome Victorian, sturdy Craftsman and influential Mid-Century Modern.
Visit a generational span of homes to see the adaptability of older buildings and historic properties and learn about new uses, conversion to add housing or meet modern concepts of living and how heritage character and meaning can be retained. See how a school and a charity are utilizing heritage spaces, and explore a basement suite addition, a housing format that has added space for renters or family members for decades.
The future of a site is often found in adaptive reuse, which is a key concept in heritage conservation and the retention of historic buildings. Finding compatible new uses for early structures preserves historic materials and maintains a sense of community. It is also a consistent theme throughout Vancouver's housing history. Through the decades and adaptations, the history of each home connects to the people who built them, designed them, and lived in them, and helps illuminate the development of the city, its industries, neighbourhoods and communities over the decades.
For more information follow Vancouver Heritage Foundation on Twitter and Facebook.