CMHC-Granville Island announced today that it is moving forward with a new parking system for Granville Island that will see all parking on the Island be free of charge in mornings and evenings, with pay parking in effect for all parking stalls during the busy midday period.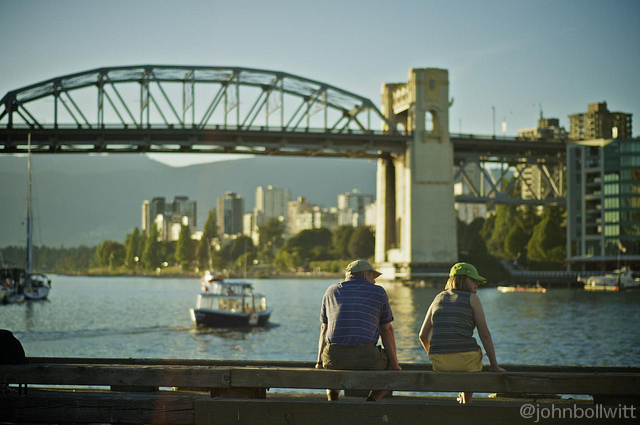 New Parking System On Granville Island
Every day beginning on June 1, the new parking system will be as follows:
Free Parking: 6:00pm to 11:00am
Pay Parking: 11:00am to 6:00pm
Pricing:

$3/hour in summer (May 1 to September 30)
$2/hour in winter (October 1 to April 30)
Currently on Granville Island, some parking spots are free while others are pay. Under the new system all parking spaces will operate under the same pricing model, removing the incentive for drivers to circle the Island searching for a free spot.
"We are implementing this new system in order to improve parking availability, better manage demand, and improve the visitor experience," says Sebastian Lippa, Manager of Planning & Development at CMHC-Granville Island. "We want to ensure that visitors who choose to travel to Granville Island by car can find a parking spot".
Under the new system, drivers will be able to purchase parking time for 15 minutes, 30 minutes, or in one-hour increments. And by using the Honk, EasyPark or PayByPhone app, drivers will be able to add time without having to return to their car.
Visitors are also encouraged to consider using other forms of transportation to travel to Granville Island such as walking, biking, riding on public transit or taking a ferry. A free bike valet service for cyclists is also being offered on Granville Island until Labour Day.
The new parking system was developed in consultation with Granville Island tenants, visitors and community stakeholders and is in line with the Granville Island 2040: Bridging Past & Future report's strategy of improving access to Granville Island.
For more information, follow Granville Island on Facebook and Twitter. To get to the Island my preferred way, follow False Creek Ferries for route info.