Acclaimed author Margaret Atwood joins the Vancouver Writers Fest this fall to discuss her forthcoming title, The Testaments.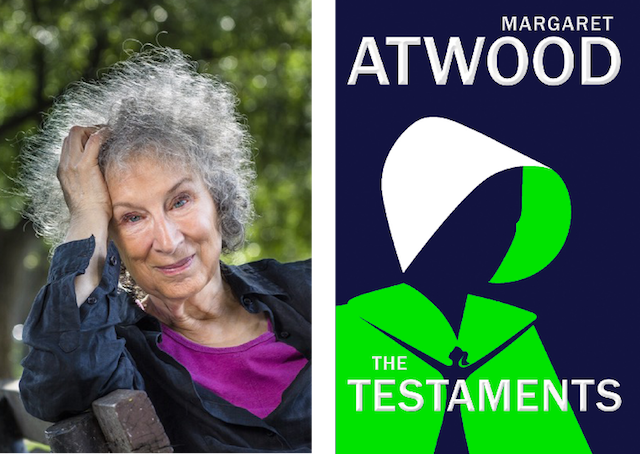 Margaret Atwood at the Vancouver Writers Fest
When: Thursday, September 26, 2019 at 7:30pm
Where: The Chan Centre for Performing Arts
Tickets: On sale on Wednesday, June 19, 2019 at 12:00pm, sign up here for updates.
In this brilliant sequel to The Handmaid's Tale, she answers the questions that have tantalized readers for decades. When the van door slammed on Offred's future at the end ofThe Handmaid's Tale, readers had no way of telling what lay ahead. With The Testaments, the wait is over.
Margaret Atwood's sequel picks up the story fifteen years after Offred stepped into the unknown, with the explosive testaments of three female narrators from Gilead.
Margaret Atwood, whose work has been published in thirty-five countries, is the author of more than forty books of fiction, poetry, and critical essays. In addition to The Handmaid's Tale, her novels include Cat's Eye, short-listed for the 1989 Booker Prize;Alias Grace, which won the Giller Prize in Canada and the Premio Mondello in Italy; The Blind Assassin, winner of the 2000 Booker Prize; Oryx and Crake, short-listed for the 2003 Man Booker Prize; The Year of the Flood; and MaddAddam. She is the recipient of the Los Angeles Times Innovator's Award, and lives in Toronto with the writer Graeme Gibson.
The Vancouver Writers Fest is October 21-27, 2019. Follow along on Facebook, Twitter, and Instagram to get the latest updates about this event and more.