Starting at 11:00am at the EasyPark parking lot at the corner of Cambie and West Georgia (688 Cambie St), White Spot will be handing out 300 of their Avocado Beyond Burgers today from their food truck. This 100%-plant-based Beyond Burger® patty is new to its menu and they want Vancouverites to give it a try.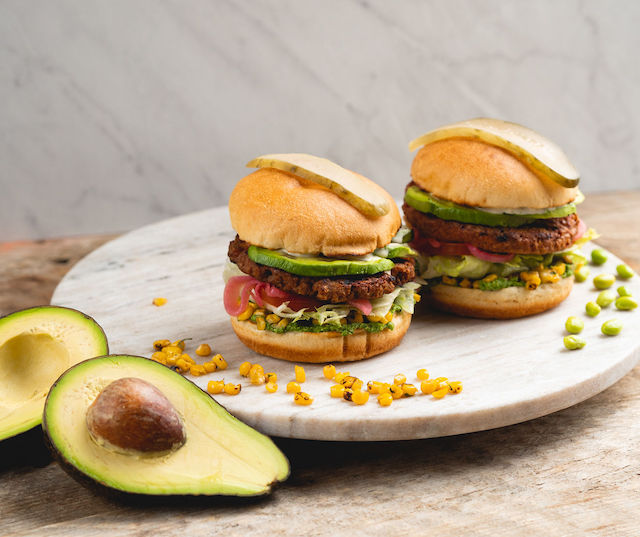 Available at all full-service White Spot restaurants in BC and Alberta beginning Monday, April 15, White Spot's Avocado Beyond Burger features a hearty four-ounce chargrilled Beyond Burger patty, fresh avocado, pickled onions, roasted corn, crisp lettuce, vine-ripened tomatoes, jalapeño ranch and edamame hummus.
The Avocado Beyond Burger is joined on the White Spot menu by the new Southwest Power Bowl, which features a Beyond Burger patty complemented by fresh avocado, cherry tomatoes, radish, roasted corn and cabbage and served with quinoa and jasmine rice with greens, jalapeño ranch and edamame hummus.
Both the Avocado Beyond Burger and Southwest Power Bowl are available in a vegan-friendly format when ordered on a gluten-free bun and without jalapeño ranch. Guests can also substitute the Beyond Burger patty in any of White Spot's signature burgers for $1.99, make it a lettuce wrap at no additional charge or substitute a gluten-free bun for only $1.
Starting Monday, May 6, the Beyond Burger patty will also be added to the menu at White Spot's quick-service brand Triple O's in a new Beyond Original signature burger as well as a limited-edition Mushroom Avocado Beyond Burger™.
Join the conversation about White Spot's new Avocado Beyond Burger on social media by using the hashtag #beyondlegendary.