BC Youth Week is coming up May 1-7, 2019 with dozens of events hosted across the province, created by youth for youth. In Surrey, there is a lineup of over 15 FREE events:
Surrey Youth Week Events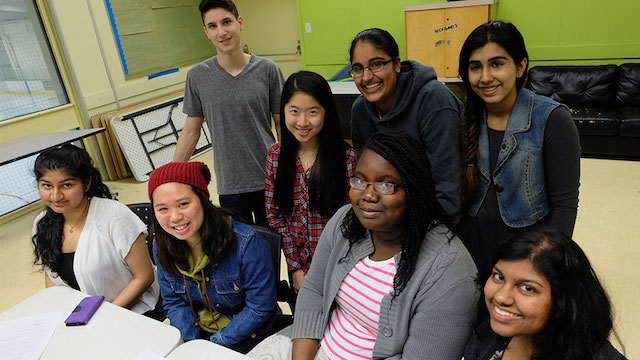 Wednesday, May 1, 2019
Girls Night
Girls Group Spa Night
A night of relaxation in the Girls Group Spa. Learn how to make your own bath bombs, give manicures and enjoy tasty treats!
Sibling and Me (Youth Adapted Drop-In)
An inclusive drop in gym time for youth of all abilities. Come on your own or with the support of a sibling or a worker and try a variety of accessible activities.
Thursday, May 2, 2019
Mini Chopped
Dust off your cooking utensils, and grab your friends! Teams of 3 will compete in front of our expert panel of judges. Do you have what it takes to take on our mystery ingredients, and turn it into an extraordinary three course meal?
Spikeball Tournament
Grab a partner and join a 2 on 2 Spikeball Tournament in the park! Beginners welcome. In case of rain, tournament will be relocated indoors to Guildford Recreation Centre.
Location: Holly Park
Time: 5:00 to 8:00pm
Cost: Free
Friday, May 3, 2019
Mario Party Video Game Night
Enjoy a fun evening of competing with friends in Wii Mario Party and enjoy free snacks! We will also offer other popular Nintendo Wii games, such as Mario Kart. This fun event will be held in our youth lounge at Cloverdale Recreation Centre.
Gamers Tournament
Come and enjoy a Smash Bro's and NBA 2K19 Tournament with great prizes.
Mini 3v3 Basketball Tournament
Come and enjoy a mini 3v3 Basketball Tournament leading up to our SYS Basketball Tournament.
Paint Night
Pick up your paintbrush and spend the evening making new friends and exploring the fascinating world of art. Follow along with a Bob Ross tutorial while snacking on sweet treats.
Youth Art Jam
Come hang out and make art at our youth-led Art Jam. Draw, sculpt, or perform at the open mic. All skill levels welcome. Free snacks included.
Saturday, May 4, 2019
This event is part of the Surrey Youth Showcase. Calling all youth 13-18 years! Get a team together and show your basketball skills in this friendly competition.
Location: Guildford Recreation Centre
Time: 12:00 to 7:00pm
Cost: Free
Skateboard Session Night
Grab your skateboard and come join our Skateboard staff for a free skateboard session at Cloverdale Skate Park. Learn some cool tricks and show us your skills be completing an obstacle course, including manual pad, bowl ledges, rails, quarter pipes and stairs!
DIY Spa Night
Pamper yourself with a night of making DIY skin and body care items. Learn the tips and tricks to make every night a relaxing spa night.
Adapted Youth Cooking Workshop
Have fun in the kitchen while learning life skills and cooking essentials! These inclusive workshops are designed for youth of all abilities to socialize, gain safety skills, and confidence in the kitchen!
Youth Geocaching Treasure Hunt
Scratch that itch to catch 'em all with a real-life treasure hunt. Search for hidden caches in the park by using a GPS. Solve the puzzle for a prize! Instruction and GPS units provided. Allow about one hour to find all caches. No experience necessary. Ages 13-17.
Sunday, May 5, 2019
Break Dance Mini Competition
Bring your best moves to beat the competition. Battle your way to the top in our 1 on 1 clash!
Monday, May 6, 2019
Boys Group Fiesta Night
A fun Mexican fiesta! Bring your appetite to make delicious fajitas with all the fixings on homemade tortillas.
Youth Street Audit
Better Environmentally Sound Transportation (BEST) will host a presentation and then have you conduct a mini street audit. You will be assessing the walkability and pedestrian access of the North Surrey community. Your input will be used to promote the needs of pedestrians as a form of transport in Surrey. To participate in the Youth Street Audit email [email protected].
Tuesday, May 7, 2019
Positive Art Mural
Ever wanted to thrown paint at a wall? Now is your chance to bring your creativity, positive attitude, and energy, to our first ever "Positive Art Mural". We will have a giant blank canvas waiting for your kind words, and creative juices. Wear clothes that you don't mind getting dirty!
Just for Girls Taco Tuesday (Preteen)
Spice up your Tuesday with some tasty tacos! Cook, eat, and enjoy an evening with friends.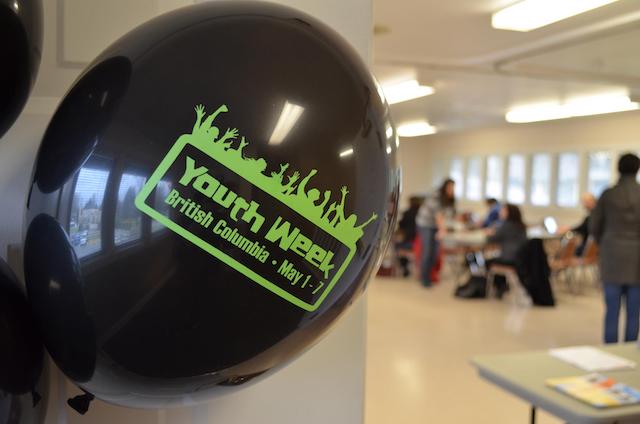 For more information about an event in your area, follow BC Youth Week on Facebook, Twitter, and Instagram and follow the tags #BCYW #AreYouReady.
BC Youth Week is an internationally celebrated event that aims to recognize the positive contributions youth make in our communities, and to celebrate the valuable work youth do all year round. Since its inception in 1995, BC Youth Week has grown to include over 30 municipalities and non-profit organizations in BC.
Miss604 is a proud Sponsor of BC Youth Week 2019