Vancouver is known for its annual Shakespeare festival Bard on the Beach, which takes place in Vanier Park, but did you know there's another tribute to the bard in Stanley Park? Located near the Rose Garden on the northwest side of Pipeline Road, you'll find the Shakespeare Garden monument.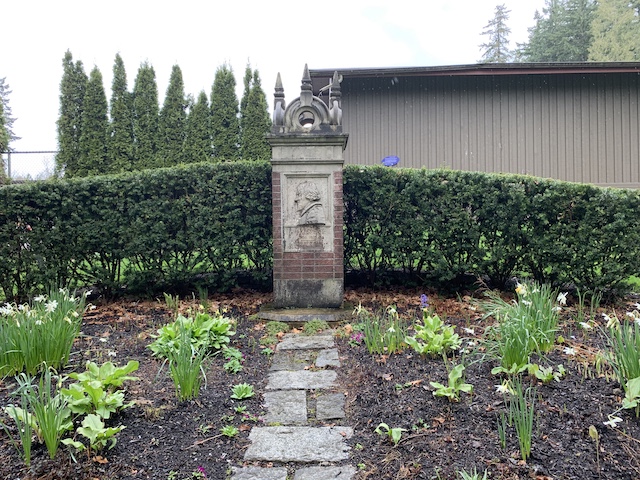 "Developed to reflect the aspirations of early Vancouver, the Shakespeare Garden is a secluded arboretum of trees mentioned in the Bard's plays and poems. The first tree was planted by Mrs. Jonathan Rogers in 1916 on the three hundred year anniversary of the Bard's death."

Vancouver Heritage Foundation, Places That Matter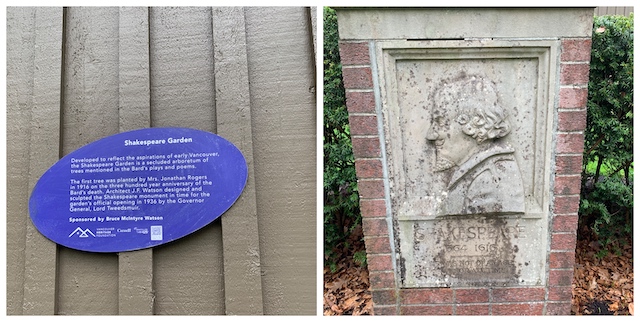 It's been over 100 years since the arboretum was planted and to this day you can walk through a grove of black walnut, red oak, atlas cedar and a dozen other trees most of which feature tags that include quotes from Shakespeare's works.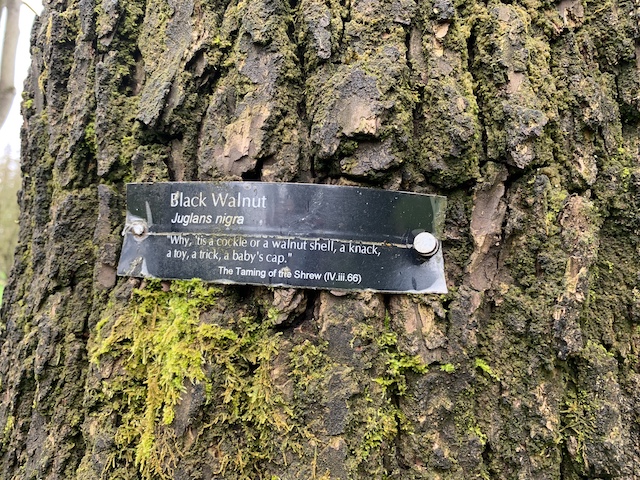 Why, 'tis a cockle or a walnut shell,
A knack, a toy, a trick, a baby's cap.

The Taming of the Shrew (IV.iii.66)
The first tree was planted in 1916, additional trees were planted in 1921 by actress Eva Moore and Sir John Martin Harvey and the garden officially opened on August 28, 1936 thanks to the Kilbe Shakespeare Circle and the Vancouver Shakespeare Society.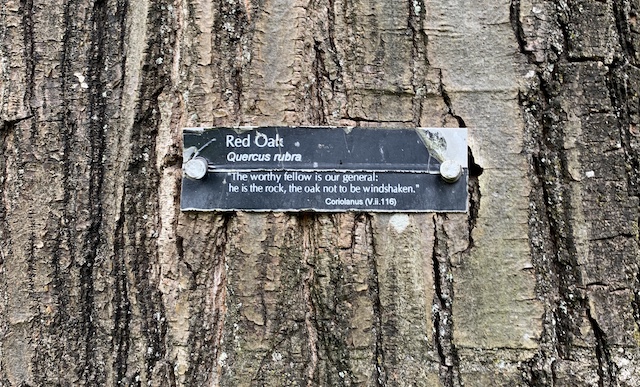 The worthy fellow is our general: he is the rock, the oak not to be windshaken.

Coriolanus (V.ii.116)
Some of the other trees originally planted include fir, beech, catalpa, fern leaf beech, tree of heaven, flowering ash, pacific dogwood, and laval hawthorn.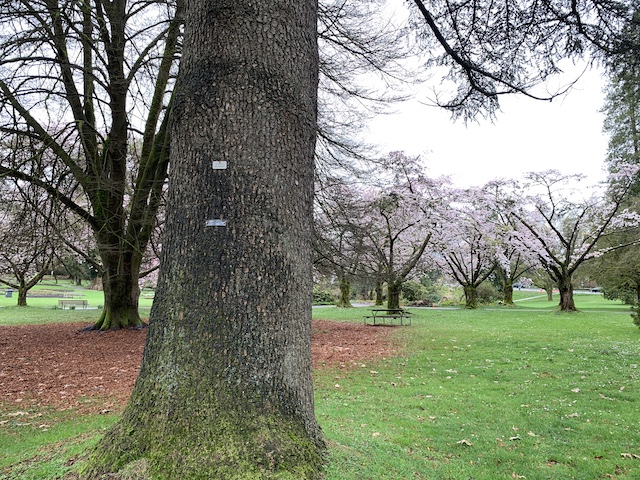 While Vancouver's version of a Shakespeare garden is less architecturally groomed than others you might find around the world, the grove's diverse canopy seems like a fitting west coast tribute.