Spring has just started but some of Vancouver's summer traditions are already drumming up some buzz, including the Honda Celebration of Light. Teams and dates have recently been announced for this season's offshore fireworks competition.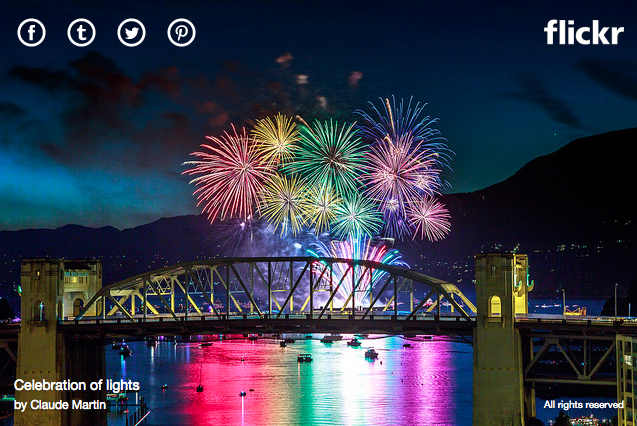 July 27, 2019 INDIA
AMIR MORANI FIREWORKS
India's first family of fireworks, their founder began in 1937 establishing a continued legacy of excellence. The Morani's live and breath fireworks – and look forward to sharing this passion with locals and visitors alike.

July 31, 2019 CANADA
FIREMASTER PRODUCTIONS INC.
The producers of over 100 displays across Canada and Internationally each year. Their passion for custom soundtracks and high-quality products are sure to leave you in wonder.
August 3, 2019 CROTIA
MIRONVEC FIREWORKS
Founded in 1993, "Mirnovec" is a synonym for
fireworks and special effect. This European team manufactures their own fireworks and are excited to put on a show to remember this summer in Vancouver.
While the fireworks are the main attraction, you'll want to make an afternoon and evening out of every event day by stopping by the Park Stage at Second Beach and Z Fest. There will be three days of music featuring a diverse set of BC-based multi-cultural music and arts programming at Second Beach and Z Fest, on Bathhouse Roof at English Bay each night of the fireworks will feature: Vidya Vox, Khanvict, Scott Helman, Famba, Kardinal Offishall and Maestro Fresh Wes.
Follow the Honda Celebration of Light on Twitter, Facebook, and Instagram for more info leading up to one of the highlights of summer in Vancouver.