It's been a staple of summer in Vancouver for the last three decades! Bard on the Beach celebrates its 30th season with a lineup that includes a salute to an all-time favourite Bard production, the stage adaptation of an Oscar-winning romantic comedy, a cross-cultural story set in India, and a powerful, rarely-staged political drama.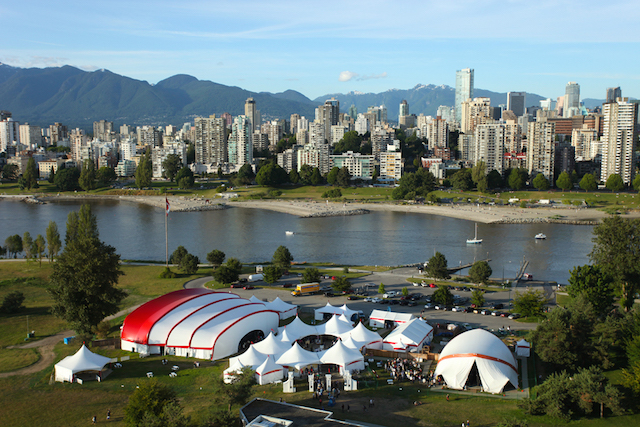 Bard on the Beach Shakespeare Festival's 30th Anniversary Season
Tickets on Sale April 3, 2019
The season kicks off with The Taming of the Shrew, inspired by Bard's beloved 2007 Wild West production, a high-energy hit; it plays in repertory with the Elizabethan-set romantic comedy Shakespeare in Love, adapted from the award-winning film of the same name; both areon the BMO Mainstage. The Howard Family Stage offers two new Shakespearean productions that run consecutively: All's Well That Ends Well, set in 1940s India at the time leading up to Indian independence, and Coriolanus, a riveting political drama filled with resonance for our time.
Play Run dates and Special Events for 2019 are:
The Taming of the Shrew – June 5 to September 21
Shakespeare in Love – June 12 to September 18
All's Well That Ends Well – June 26 to August 11
Coriolanus – August 21 to September 15
Exploring Shakespeare – July 6, July 13, July 20 & September 7 at 11:00am
VSO at Bard: From Venice to Vienna – June 24 at 7:30pm
Forum: Kate – Victim or Victor? – August 26 at 7:30pm
Bard-B-Q & Fireworks – July 27, July 31 & August 3
Operas & Arias: Verdi and More! – August 26 & September 2 – Talented young stars of the UBC Opera Ensemble return to Vanier Park to perform excerpts from Verdi's best-loved works, along with French opera highlights
Family Days – July 6, August 10 & August 24 at 2:00pm
Talkback Tuesdays – Starting July 2, join members of the cast for lively Q & A sessions after each Tuesday evening performance
Wine Wednesdays – July 10, August 7, August 21 & September 4 at 6:00pm (pre-show event)
Accessible Performances: VocalEye– July 21 & August 10, The Taming of the Shrew; July 20 & August 11, Shakespeare in Love; Relaxed Performance – September 8, The Taming of the Shrew
Tickets for all Bard on the Beach plays and special events go on public sale April 3, 2019. Play ticket prices (regular adult) include all fees & taxes and start at $26. Youth pricing, sponsored by Global BC, is available for patrons ages 6 to 22 at 50% off regular ticket prices. Prices for special events, group bookings and multi-play ticket packages can be found online or by calling the Bard Box Office at (604) 739-0559.
Follow Bard on the Beach on Facebook, Instagram, and Twitter for more info about the festival and season.