The VPD Recovered Goods Auction will take place on Saturday, May 4, 2019 comprising of goods recovered by the VPD and have gone unclaimed for the past six months. Many of these items will be auctioned off for a fraction of their original value.
VPD Recovered Goods Auction
Where: Able Auctions (13557 77th Ave, Surrey)
When: Saturday, May 4, 2019 at 9:00am (doors open to public at 8:00am)
Preview: Thursday May 2 & Friday May 3 12:00pm to 6:00pm. No viewing Saturday.
Admission: A mandatory $10 registration, catalogue, admittance fee per person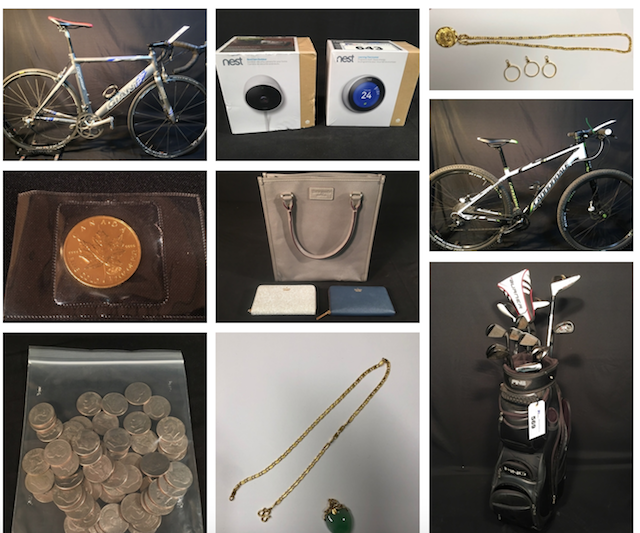 The auction is most-known for its high-end bikes, and this year almost 300 of the top-tiered will be auctioned off. This includes mountain, downhill, racing bikes and retro-cruisers.  Other items include coins, stamps, tools, electronics, televisions, instruments, sporting goods. The selection of jewelry is appraised by a certified Gemologist.

The first items up for grabs are the bikes. The auction will start at 9:00am sharp. Once the bikes are completed, the rest of the merchandise will be sold.
For more info, visit Able Auctions online.