The brand new Squamish Constellation Festival is excited to announce the first wave of artists to perform this year on July 26 – 28, 2019. There are a lot of things going for this festival already, including an amazing location, Tamara Stanners (local radio legend) is a co-founder, and the heavy Canadian lineup will fuel your soul!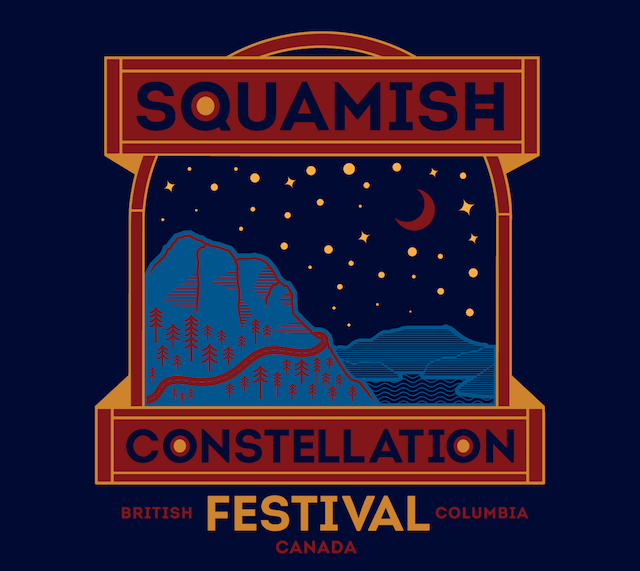 Constellation Festival Lineup
BAHAMAS • SERENA RYDER • JESSIE REYEZ • SHAD
HALF MOON RUN • A TRIBE CALLED RED • DEAR ROUGE • PEACH PIT
JOCELYN ALICE • FOXWARREN • COSMO SHELDRAKE • FAST ROMANTICS
SCENIC ROUTE TO ALASKA •
FRED PENNER • THE JERRY CANS • ART D'ECCO
THE BOOM BOOMS • SARAH MACDOUGALL • LUCA FOGALE
• daysormay • PARKER BOSSLEY
JESSICKA • THE SUNSET KIDS • HUNTING • BEGONIA
• THE MODELOS • SAM LYNCH
TAYLOR JAMES • THE OOT N' OOTS • THE KWERKS • CAT MADDEN
Taking place on Hendrickson Field, Squamish, the three-day festival will be a "celebration of music, art, food and so much fun," said Tamara Stanners, one of four Squamish-based festival directors. "The vision of bringing a music festival back to the Sea to Sky is a real labour of love for us, and is now becoming a dream come true."
In addition to fantastic music, the Squamish Constellation Festival will feature visual, live performance and interactive art all weekend long.
Plus, the best local beverages and brews being crafted in Squamish and a huge assortment of fantastic food trucks.
Partners are offering early bird general admission weekend passes at $165 plus service charges and fees, on Wednesday March 6 and Thursday March 7 with pre-sale codes found on the festival's social media pages (Facebook, Twitter, Instagram).
General admission full weekend passes will be on sale Friday, March 8 at 10:00am at constellationfest.ca for $199 and $425 for VIP, plus service charges and fees. (Limit of eight general admission weekend passes for early bird and general admission sales.)
The Squamish Constellation Festival is produced by Aquila Constellation Festival Productions Inc; a Squamish-based event production company dedicated to creating mind-blowing, heart-opening festival experiences of music, art, and community.