Sponsored by SnowSeekers
SilverStar Mountain Resort is causing tremors with the first annual Seismic Mountain Festival – a collaboration of sport, music, art, culinary and craft alcohol into one volcanic 10 day mountain event March 22 to 31, 2019.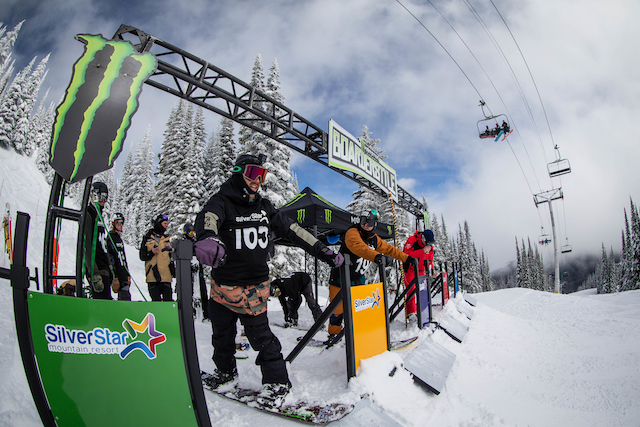 7 signature sporting events, live music, beverage gardens with DJ, wine and spirit dinners, art exhibitions, vendors, live showcases, and more!
Seismic Mountain Festival
Where: SilverStar Mountain Resort, just outside of Vernon, BC
When: March 22-31, 2019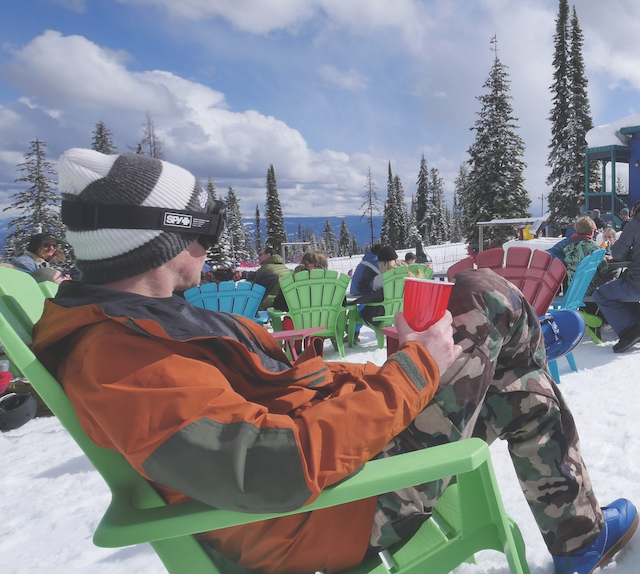 "We're throwing a 10-day party and inviting everybody," said SilverStar marketing manager, Doug Chimuk told SnowSeekers correspondent Steve MacNull. "It's a festival that combines sport, music, art, culture, food and craft drinks."
Read the full story over on SnowSeekers.ca »
"We always knew we wanted to have a huge festival in 2020," Chimuk adds. "But we thought we should have a dry run in 2019. Well, what started as a grassroots event this year, just kept on getting bigger and bigger. And now we have this epic collision of sport, music, art, culture, food and drink that's attracting people from all over the world."
Signature Events
Monster Energy Boarderstyle, Seismic Slopestyle, King of the Cross, Smith Optics Rail Jam, Clif Big Drop, Frost Bike, BC Freestyle Championship, King & Queen of the Clubs view the full schedule here »
Winterland is a tasting event will include a variety of craft wines, ciders, beer, and spirits with sampling rooms inside giant inflatable igloos. Warm up by the bonfire while the DJ spins. More info & tickets »
Mountain Music will have with live acts and DJ decks daily in the Coors Light Beer Garden, and the Craft & Culinary lineup includes brewmasters dinner, cocktails, a chilli cook-off and more! The Seismic Comedy Show is March 28th with Tim Nutt, Chris Griffin, and Sophie Buddle. Culture & Cocktails is an intimate evening on March 25th with some of the Okanagan's best artists, featuring a live paint off, custom cocktails, canapés and more. It's also a fundraising event to support the Arts Council of the North Okanagan.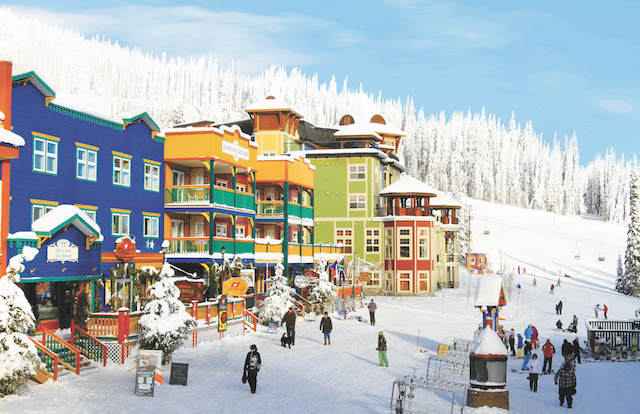 Book your stay starting at just $79/night, with packages that include lift tickets for some epic spring skiing. Hang out in the most colourful ski village around and enjoy mini rail sessions, live music, outdoor bar and BBQs. Don't miss the fireworks and kids shows too!
Follow SilverStar Mountain Resort on Facebook, Twitter, and Instagram #SeismicFestfor more info.