One Girl Can is excited to be hosting their 5th annual IWANTtoBE event. Taking place on April 25th, this fast-paced, inspiring evening brings together a community of like-minded Vancouverites, all in the name of eradicating poverty and gender inequality in Africa through education.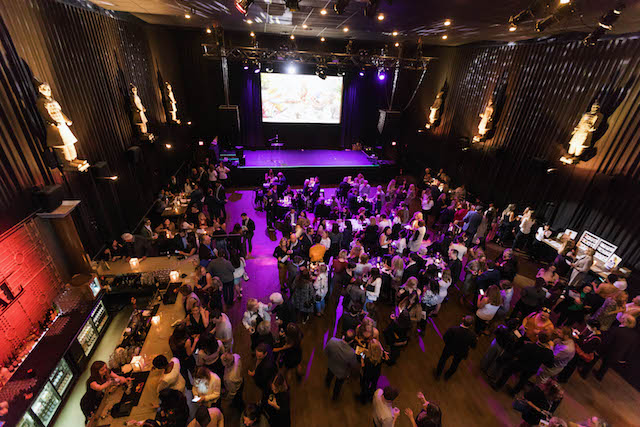 IWANTtoBE 2019
Where: Imperial Vancouver (319 Main St, Vancouver)
When: Thursday, April 25, 2019 from 5:30pm to 9:00pm
Tickets: Available online now for $125 per person.
Last year's event filled Vancouver's Imperial Theatre with 400 local professionals and influencers who came together to raise $350,000 and, as a result, provided 180 scholarships to African girls to attend high school and university.
This year, One Girl Can is taking their event to a new level, with a surprise special guest coming all the way from Kenya. Lotte Davis, CEO & Founder says, "Many people in our community have been with us since our very first event five years ago. Their belief in our cause has changed thousands of lives, and our special guest will be proof of just how transformative their support can be. When you invest in one girl, the benefit extends far beyond her, impacting her family, her community and her country."
The event, emceed by local TV personality Fiona Forbes and made possible by lead sponsors TD and Beedie, also features an enviable line up of silent and live auction items. With two incredible African safaris, local weekend getaways, restaurant vouchers and much more, guests will have plenty of opportunities to bid in support of girls' education in Africa. Attendees will also receive a gift bag from AG Hair, valued at $85, and delicious drinks and food by Granville Island Catering.
"As our community in Vancouver has been rapidly expanding, the same has been happening in Kenya and Uganda," says Davis. "I'm really looking forward to bridging these two communities together in a meaningful way through our special guest. I think people will feel really connected to the tangible impact their support is having."
Follow One Girl Can on Instagram and Facebook to stay up to date with their activities in Kenya & Uganda!
Thank you to event sponsors TD, Beedie, KPMG, Mirabel Vineyards, Odlum Brown, Great Little Box Company, Blubird, Clio, Deloitte, Univar, Contemporary Office Interiors, Hub International, Southern & Associates, iA Financial Group, AG Hair, Miss604, BC Living, LIVING magazine and Business In Vancouver for making this night possible.
Miss604 is the proud Blog Sponsor of IWANTtoBE 2019.