When the Whitecaps kicked off their MLS season on Saturday, BC Place launched its new food options for 2019. During Rugby Sevens, BC Lions games and Whitecaps matches you can snack on and savour these latest menu additions:
Food Options at BC Place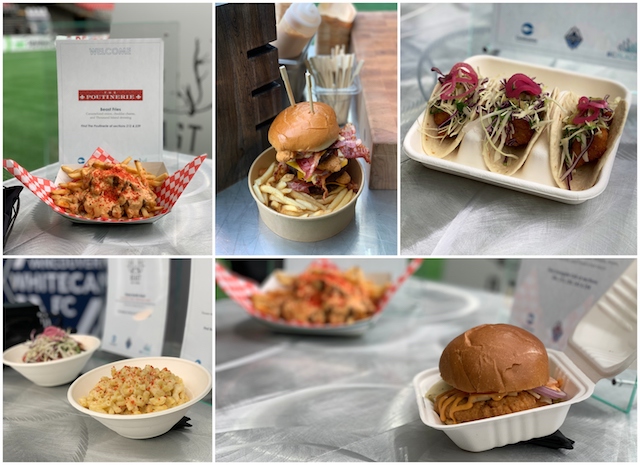 Crispy Shrimp Tacos from Steveston's Fish & Chips: Ocean Wise, light crispy batter, green cabbage slaw, salsa verde, pickled red onion
The Outrageous Burger from Lionsgate Grill: Three house-made beef patties, hot dog, three chicken strips, six strips of bacon, three cheddar cheese slices, fries, house recipe sauce
Beast Fries from The Poutinerie: Caramelized onion, cheddar cheese, Thousand Island dressing
Fiesta Burrito Bowl from Beast on Fire: Gluten Free, Vegan without Sour Cream, Black beans, salsa fresca, sour cream, marinated slaw, served over cilantro-lime rice
All of these will be served up along with Butter Chicken, Lamb Curry, and Chana Masala from Bombay Kitchen, a Buffalo Chicken Tenders Burger from Lionsgate Grill, and Macaroni & Cheese from Boom Kitchen. There's also a Rainbow Grilled Cheese for the Whitecaps FC Pride Match.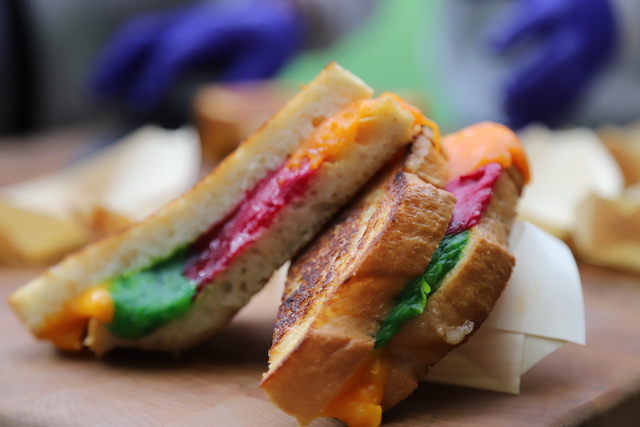 "Centerplate at BC Place is excited to present our new menu, filled with food and beverage options that honour traditional stadium food and highlight British Columbia's rich culinary history and diversity," says Paul McArdle, General Manager for Centerplate at BC Place. "With an internationally inspired range of flavours, and ingredients produced and sourced locally where possible, guests at BC Place are in for a treat this year."
For more information about visiting BC Place for events this season, follow along on Facebook, and Twitter.