CatVideoFest is coming to Vancouver with a compilation reel of the latest and best cat videos culled from countless hours of unique submissions and sourced animations, music videos, and, of course, classic internet powerhouses!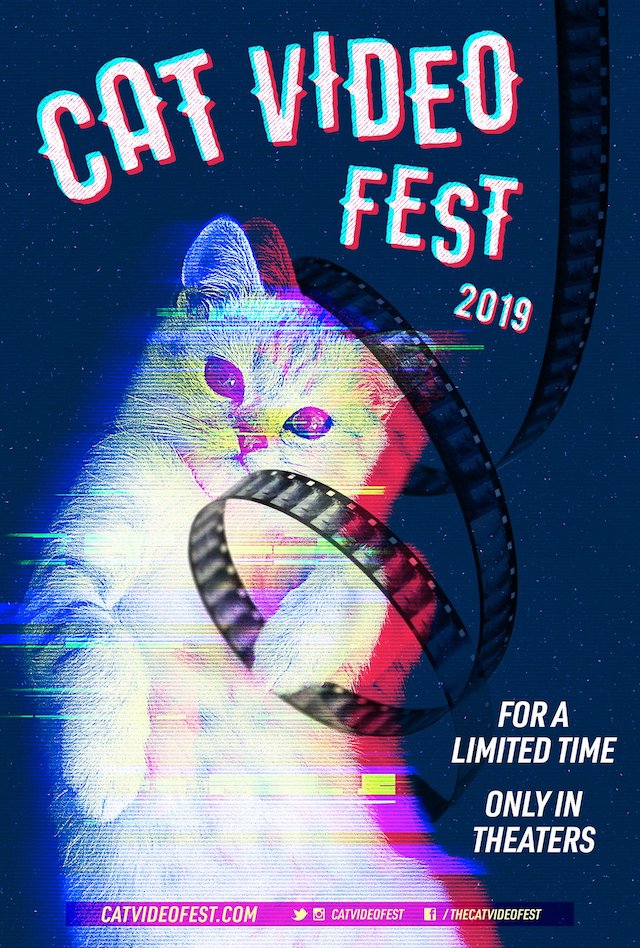 The 70-minute-reel of cat videos is family-friendly and can be enjoyed by anyone. The wide demographic appeal allows for it to be shown in virtually any type of setting – from museums to theatres to outdoor festivals and beyond all over the world. In Vancouver, the VIFF Vancity theatre will be home to this one-day event.
CatVideoFest
Where: VIFF Vancity Theatre (1181 Seymour St, Vancouver)
Tickets: Available online here »
When: Saturday, April 20, 2019 at 10:30am, 12:00pm, 1:30pm, 3:00pm, and 4:30pm.
A joyous communal experience, only available in theatres, CatVideoFest raises money for cats in need through partnerships with local cat charities, animal welfare organizations, and shelters to best serve cats in the area. People love cat videos, and they love coming together for a shared experience.
CatVideoFest is committed to bringing the joy of cat videos to the masses, while doing good for the worldwide community of people working to help cats in need. Here at home, 15% of the box office will be donated to Vancouver Orphan Kitten Rescue Association ("VOKRA").