There were a lot of fun activations and activities in Vancouver about 10 years ago, due in part to #Van2010. In Yaletown, the neighbourhood was fluoresced with jewel-toned projections and jaw-dropping installations from 2009 to 2012. This was Illuminate Yaletown, and it is returning for its 10 Year Reunion, featuring the best light artists & tech-gurus from the previous Illuminate festivals.
Illuminate Yaletown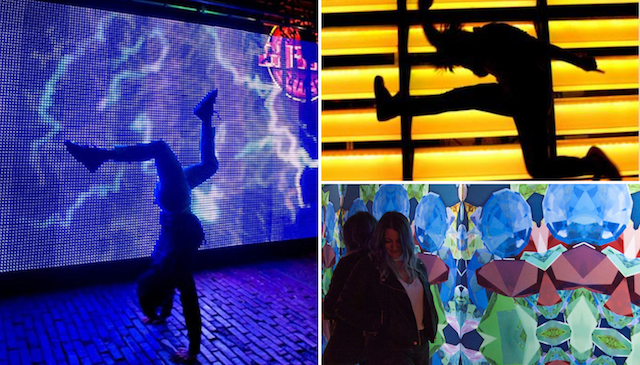 For ONE NIGHT only, March 8 at precisely 6:06 pm, join the reunion and bring your friends, family and work colleagues to stroll through some of the coolest and exclusive displays in Yaletown. Participating restaurants in the area will also be offering "6:06" happy hour cocktail menus.
You will have the opportunity to be inspired by unique outdoor projections, creative animations, and interactive light forms in the streets of Yaletown. Along with a selection of fan favourite displays, you can interact with "Flow" a responsive form that glows to the touch, build an illuminated "Tetra" (never before seen) and play with giant "Jax" in the street.
Illuminate Yaletown takes place on Hamilton Street, between Drake and Davie, plus a surprise installation at the Canada Line Roundhouse station. Lights on at 6:06 pm precisely and the exhibition goes dark at 10:00pm sharp. This is one night, and one street that you don't want to miss.
View the lineup of installations and read more info here »