DanceHouse, SFU Woodward's Cultural Programs, and Talking Stick Festival are honoured to present the West Coast premiere of ILBIJERRI Theatre Company's Blood on the Dance Floor by Jacob Boehme, on stage February 6-9, 2019 at the SFU Goldcorp Centre for the Arts.
ILBIJERRI Theatre Company: Blood on the Dance Floor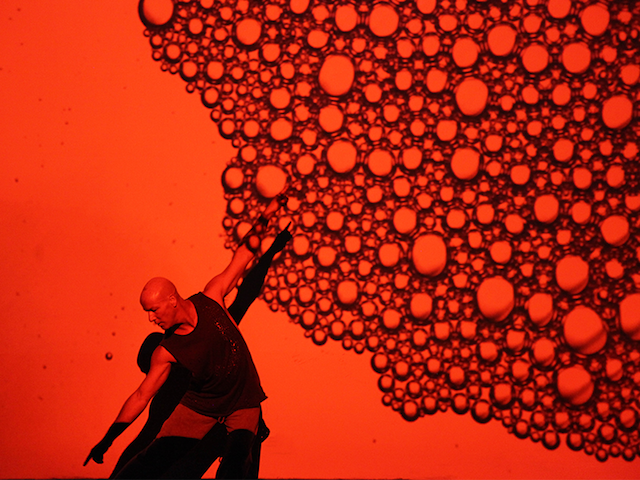 Where: SFU Goldcorp Centre for the Arts (149 West Hastings St, Vancouver)
When: February 6?9, 2019 at 8:00pm
Tickets: Available online now from $35
Rooted in Aboriginal Dance, theatre, and storytelling, this award-winning work, written and performed by Jacob Boehme, choreographed by Mariaa Randall, and directed by Isaacc Drandic, is based on the deeply personal experience of Boehme, a renowned dancer, writer, and choreographer from the Narangga and Kaurna nations of South Australia. Blood on the Dance Floor unapologetically shares Boehme's emotionally honest story of gay, Blak, and poz identities; and explores the struggle, heartache, and enduring spirit of someone living at the intersection of Aboriginal, queer, and HIV-positive communities.
When Boehme was diagnosed with HIV in 1998, he reached out to his ancestors in search of answers. Through a series of moving theatrical vignettes complete with video and sound design, choreography, and visceral narrative that transverses time, space, and characters, Blood on the Dance Floor pays homage to Boehme's ancestors' ceremonies, while dissecting the politics of gay, Blak, and poz identities. From a gay elder grieving young men lost to disease and despair, to the current culture of hook-ups and casual sex, deeper moments sketched between Boehme and his father will underscore the legacy of racism, homophobia, and shame permeating the work with both personal and cultural history.
Warning: For audience members age 15 and up. Performance includes adult concepts (sexual & drug references), coarse language, and loud music.
For more information, folloow DanceHouse on Instagram, Facebook, and a Twitter.